Head Of EU Delegation In Belarus: We Wait For Release Of All Political Prisoners
6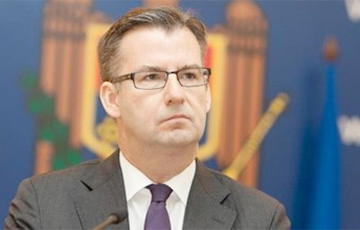 Dirk Schuebel urged the Belarusian authorities to hold fair elections.
Head of the EU Delegation in Belarus Dirk Schuebel commented on the relations between Brussels and the official Minsk, the naviny.by website reports.
"We are ready to go further, however, there is one big "but." This is the situation with human rights and democracy in your country, especially in the context of the presidential elections. We have clearly explained what we expect from the leadership of the country," - the head of the European Union Delegation says.
He reminds about the joint statement of the Ambassadors of the EU, the USA and the UK dated June 2.
"Unfortunately, there was no reaction as we expected. We had to react again, and on June 19, there was a statement by Mr. Borrell (EU High Representative for Foreign Affairs and Security Policy, Josep Borrell - note) - after Viktar Babaryka was arrested. There was also a big debate in the European Parliament last week. We expect that those who are now arrested and imprisoned for political reasons will be immediately released, so that the elections could be held without problems, objectively, so that those who collected more than 100,000 signatures would become candidates for the presidency," - Schuebel says.
He also notes that the OSCE is waiting for an invitation to monitor the elections. "We hope there will be an immediate invitation, because there is not much time left. If the country wants the elections to be objective and to have good observation, there's very little time [for an invitation]," - the head of the EU mission says.