Belarusians Take to the Streets to Support Unregistered Candidates (Online)
66
14.07.2020, 19:21

155,611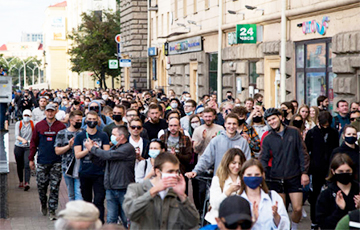 People have been protesting all over the country.
Today, the Yermoshyna CEC has not registered popular rivals of Lukashenko - Viktar Babaryka and Valery Tsepkala.
A well-known blogger NEXTA made an appeal to protest against the decision of the authorities and take to the central streets of Belarusian cities at 7:00 pm. The largest Telegram channels in Belarus supported this action.
Thousands of Belarusians joined the protest actions across the country.
Charter97.org broadcasted live the rally in support of unregistered candidates.
23:16 The protest ends great - people are winners!
23:06 The column of protesters is heading to Kastrychnitskaya Square.
23.01 Protests in different parts of Minsk. Motorists actively support the protesters.
22:48 Brest is boiling as hard as Minsk. Protesters chant "Freedom!"
22:47 Belarusians keep fighting! A paddy wagon arrived at the capital Nemiga - people dispersed. I wonder how much time will it take to gather again?
22:42 Nemiga. Minsk. Several hundred protesters chanted "Go away!"
22:36 Gorodskoj Val in Minsk. One can just go deaf because of the cars' noise!
22:31 Minsk citizens have already reached Stela. The law enforcers fail to respond to the relocation of protesters.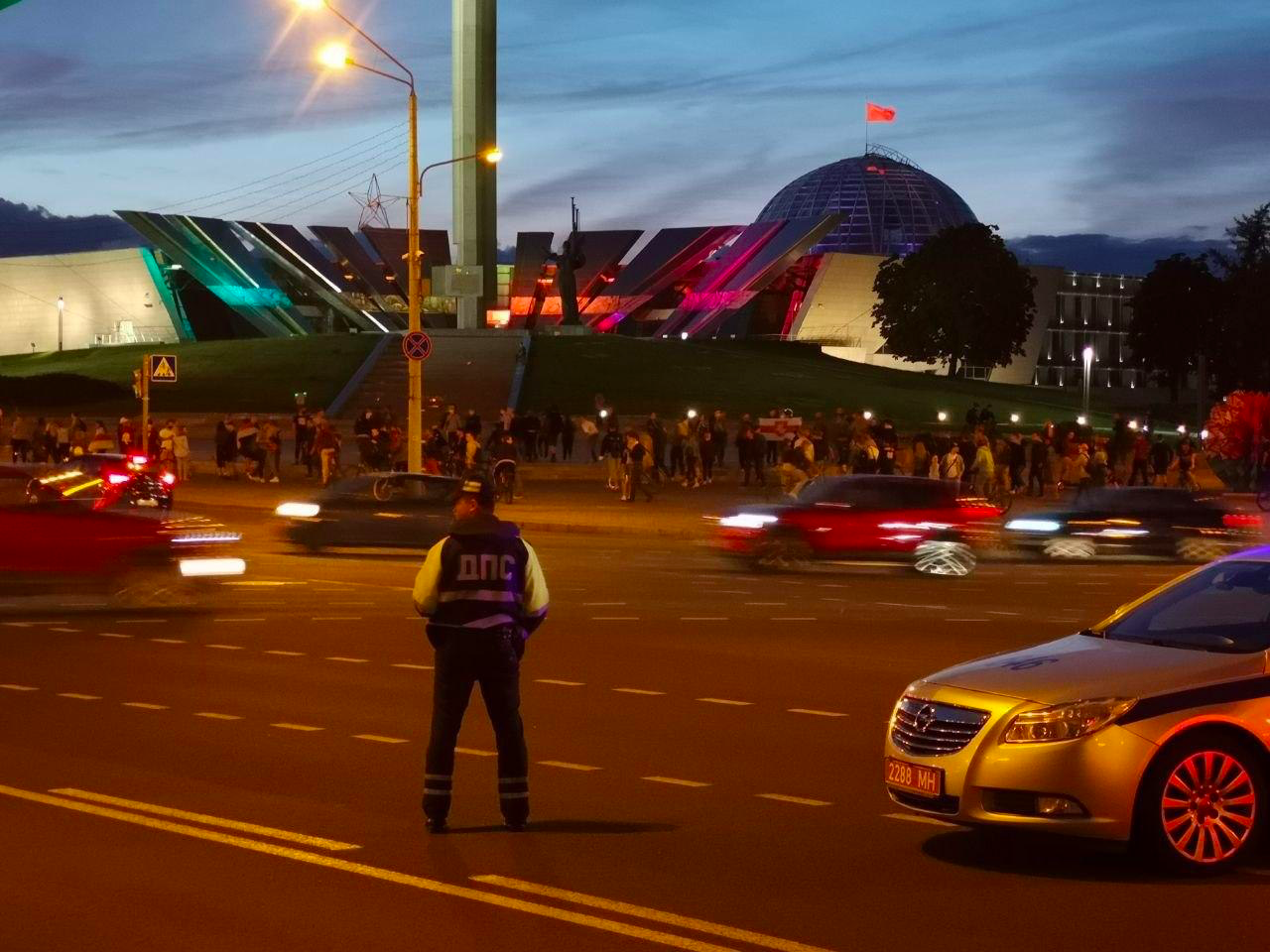 22:27 The lighting was off on Independence Avenue in Minsk. Today, the authorities have already blocked the Internet, closed some subway stations. What else will they do?
22:23 Salidarnasts provides photos from a protest rally in Minsk.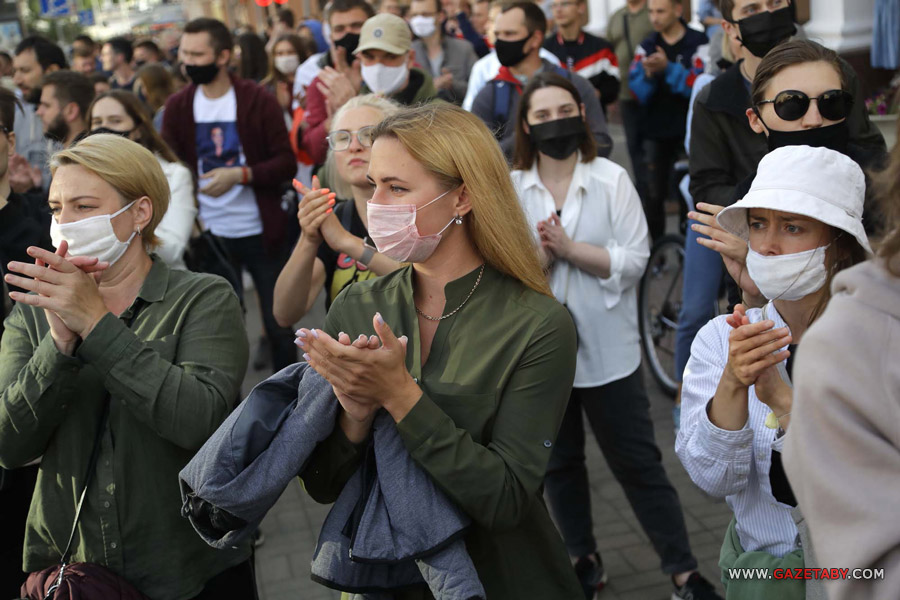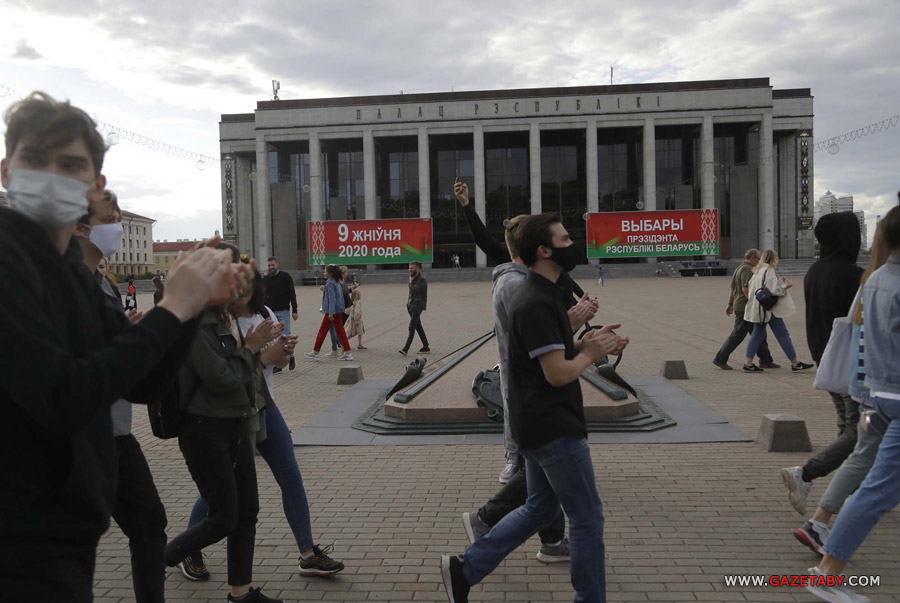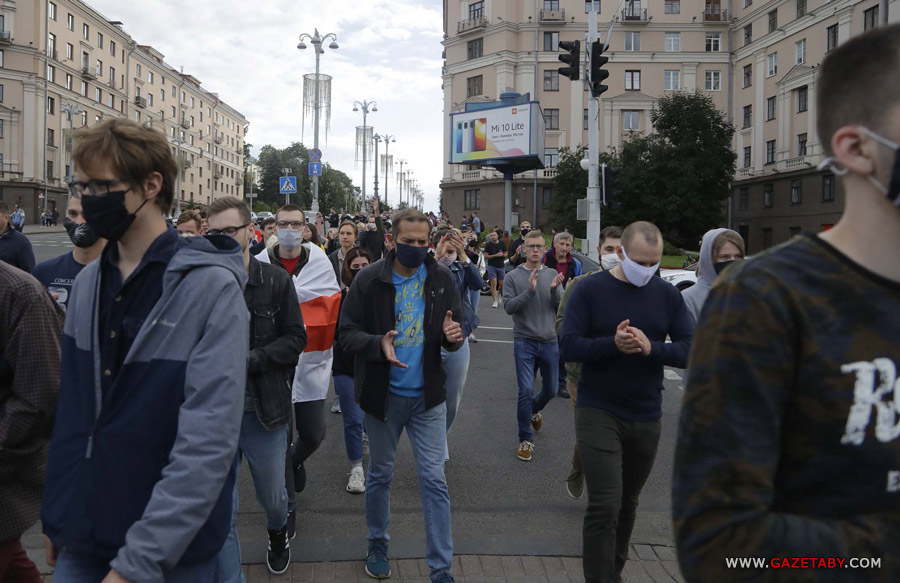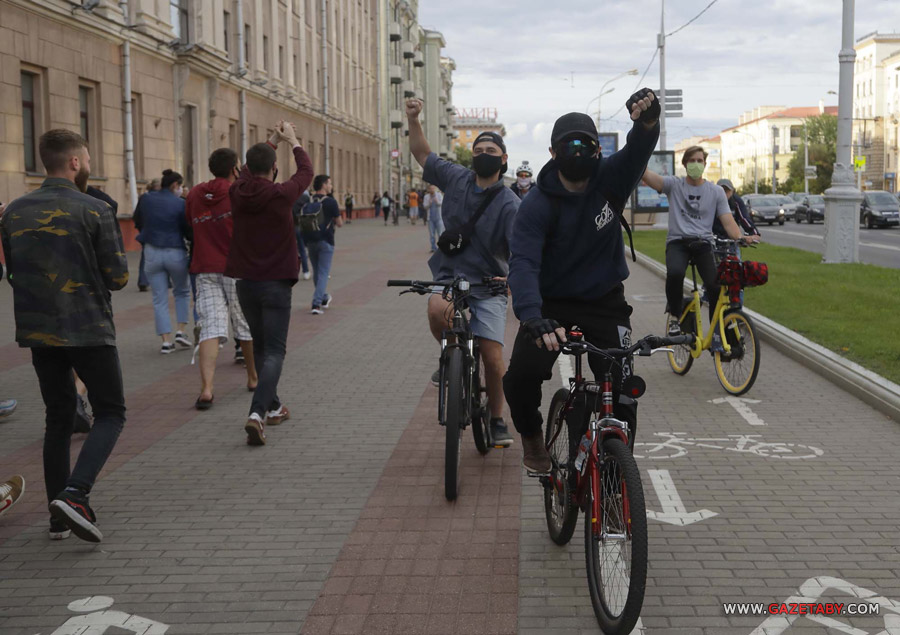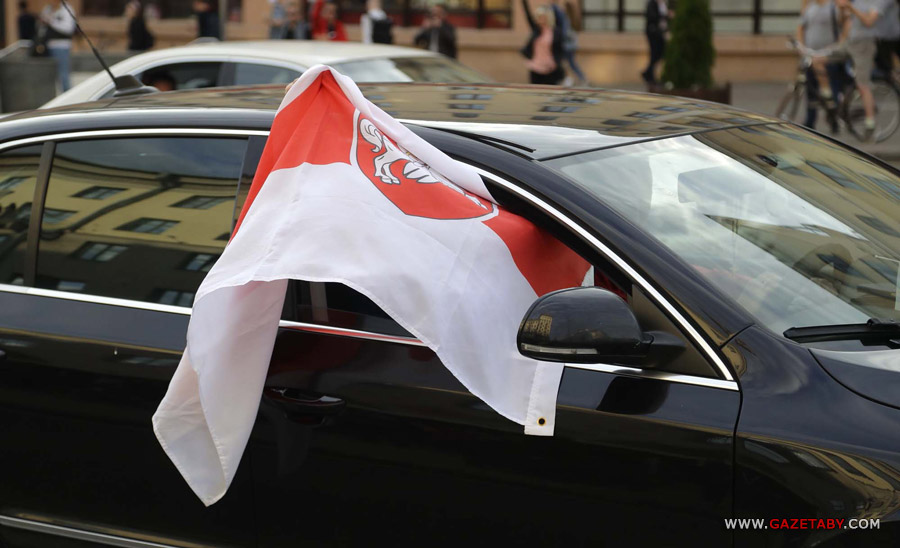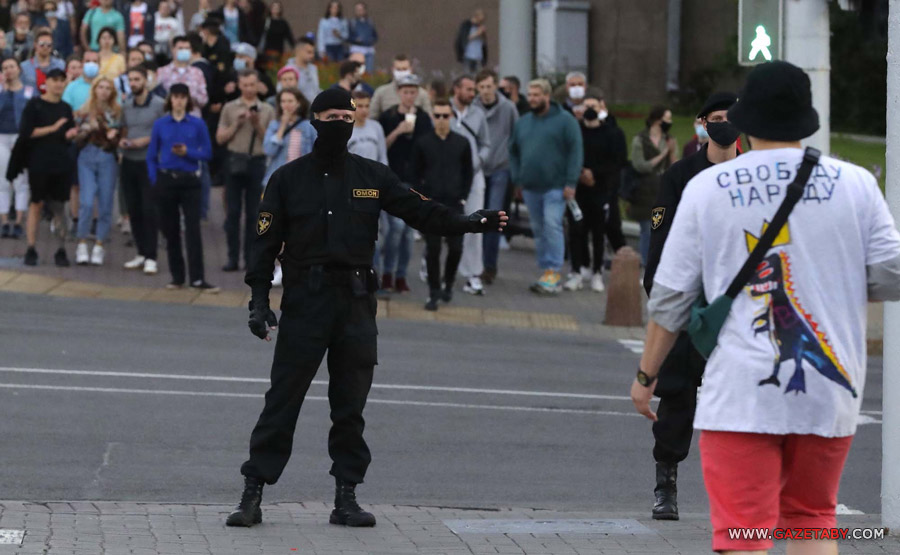 22:22 Bikers are with people! Motorcyclists are blocking the movement of a paddy wagon in Brest.
22:18 Minskers head to the Palace of Sports. The Nemiga subway station has been closed.
22:09 Nemiga. People forced the riot police to release the detainee.
22:09 A journalist of the British BBC channel Andy Smythe is detained in Minsk.
22:08 This is what happens in Brest. People don't even intend to disperse.
22:07 A motorist from Minsk broke through to the blocked Independence Avenue to the song "Changes".
22:04 Telegram is already drawing historical analogies to the battle on the Nemiga River.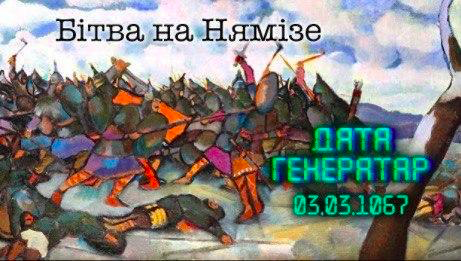 22:01 On Nemiga people are fighting off the police. Protesters prevail in number.
21:59 New photos of Nasha Niva in Minsk. Great footage!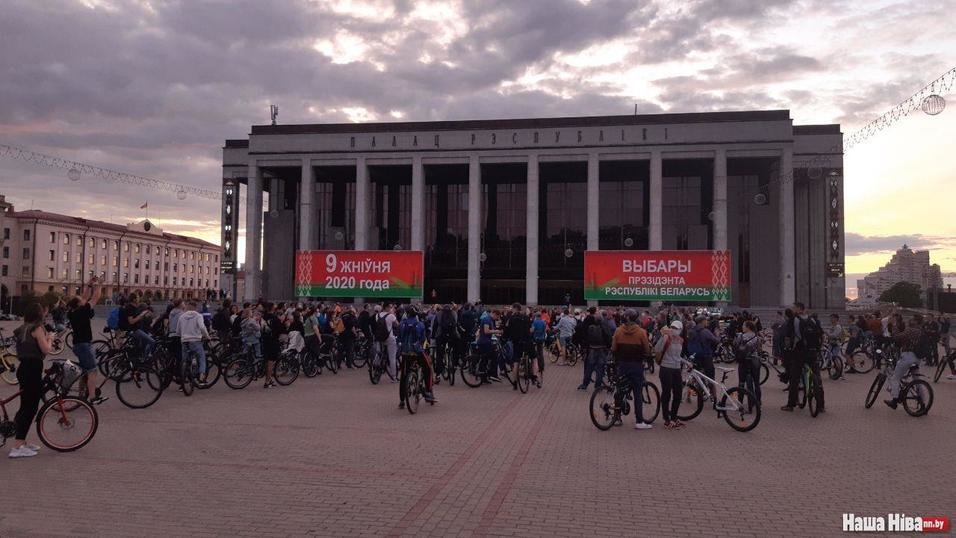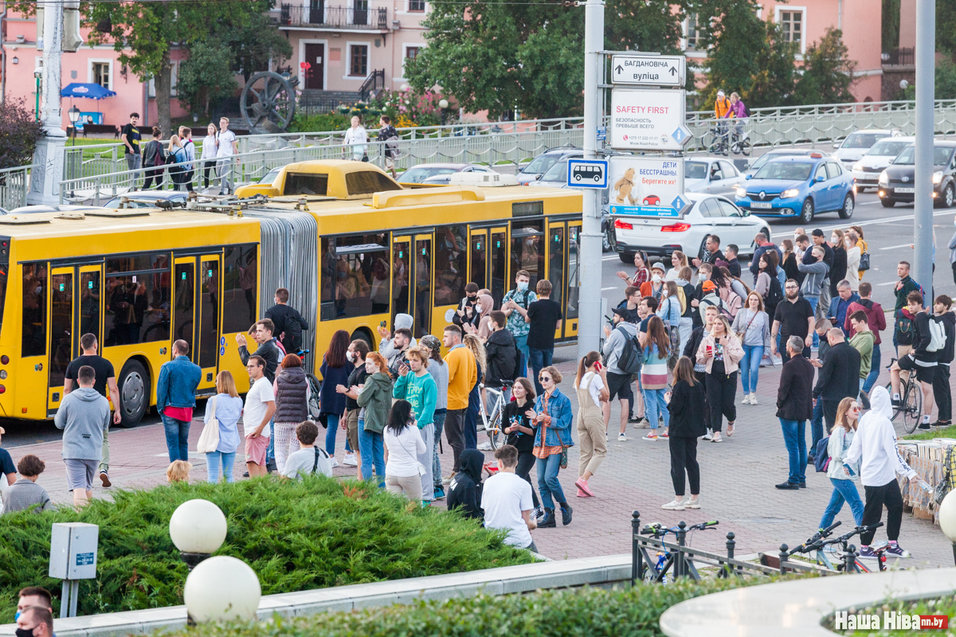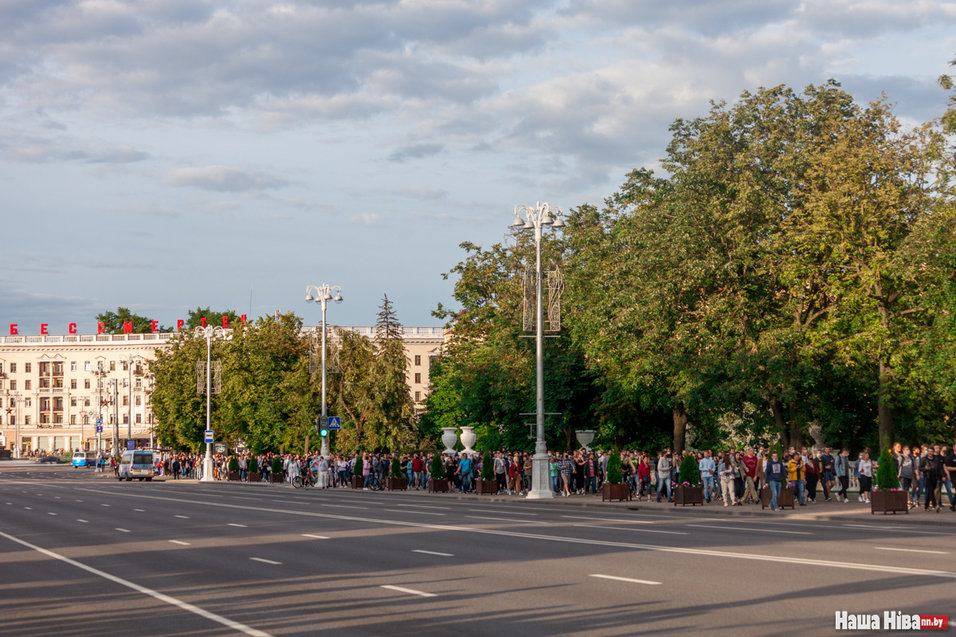 21:49 A confrontation with the riot police in Minsk. The minions of Sasha 3% had to retreat.
21:46 Long Live Belarus is on Nemiga! It's an exciting video.
21:40 A detainee at the rally felt sick. An ambulance arrived.
Famous comedian Andrei Skorokhod supported the protesters all over Belarus on Instagram.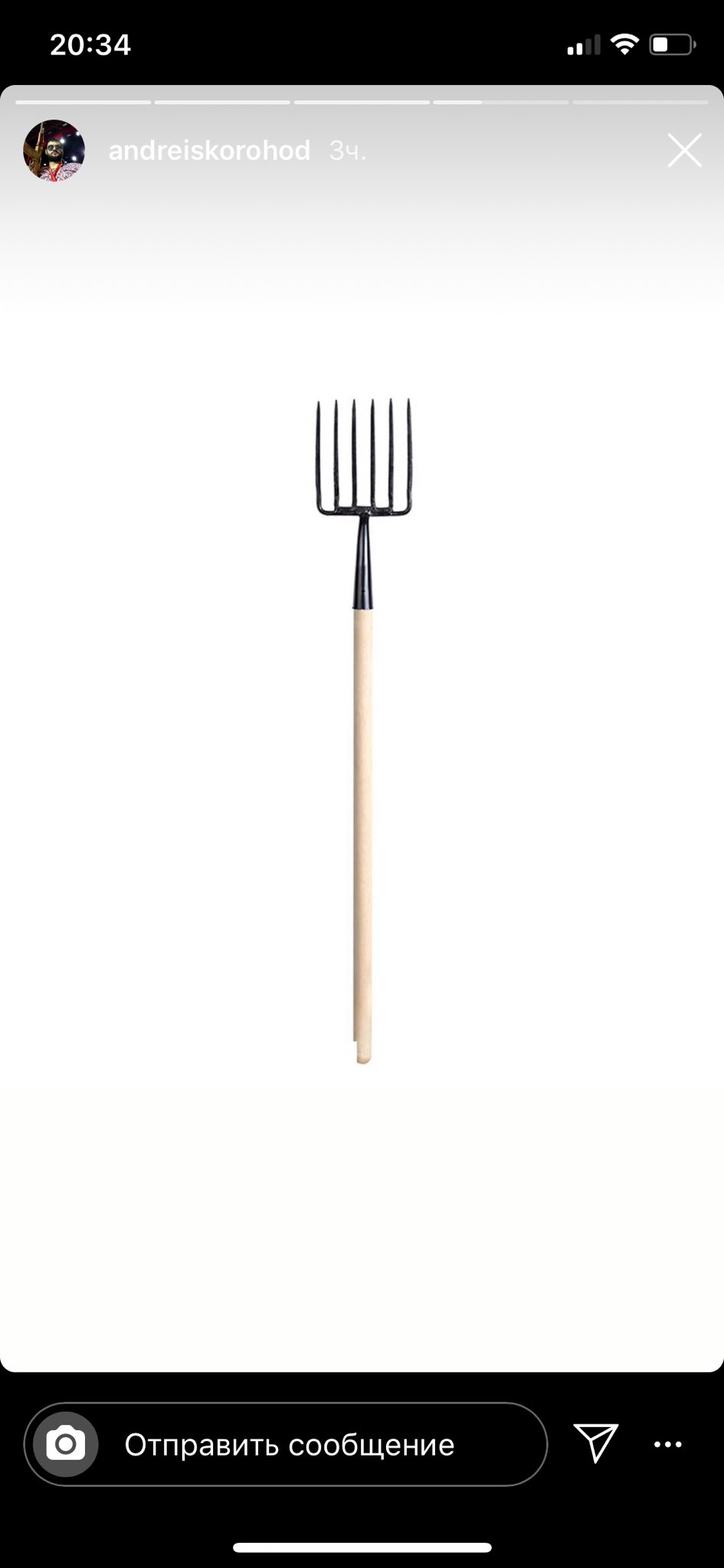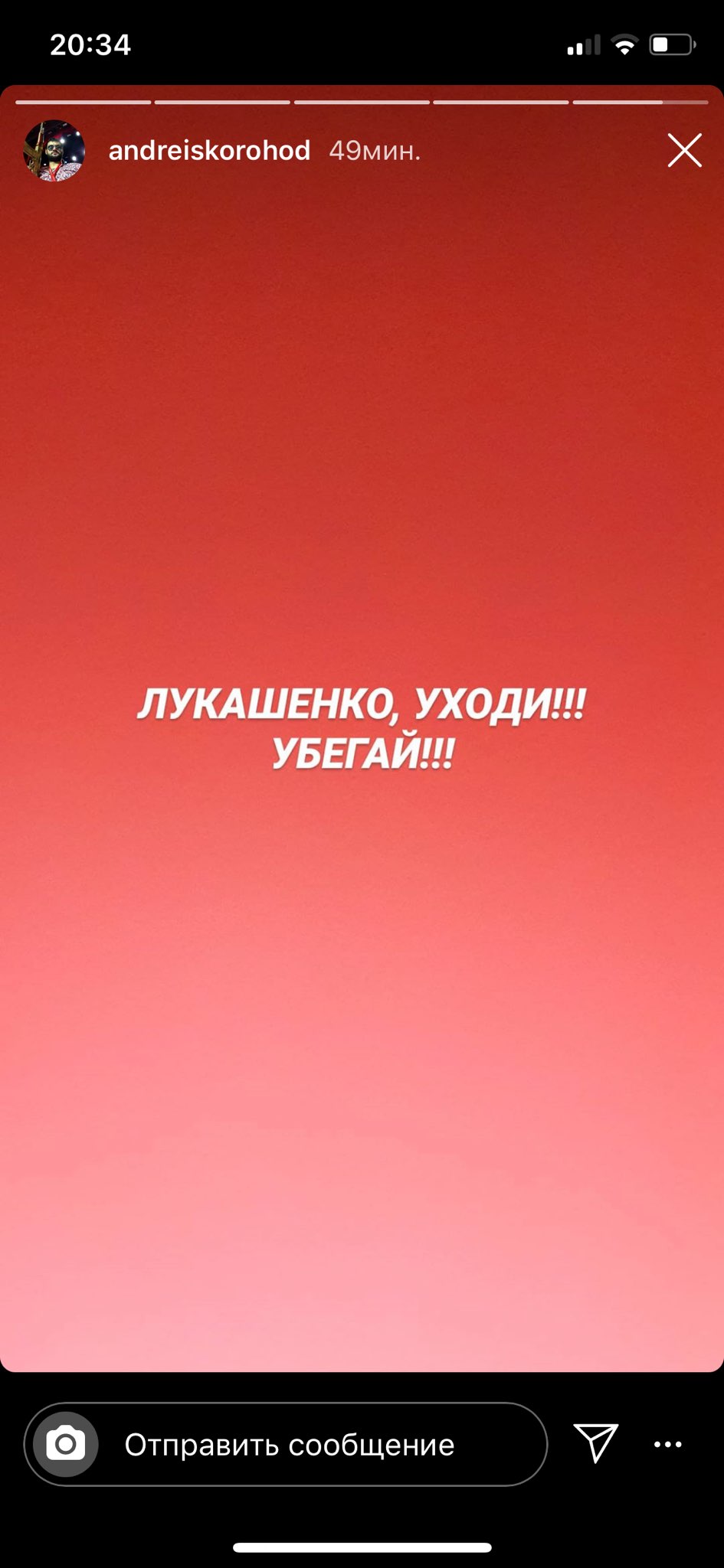 21:31 Protest of cyclists in Minsk. Pedestrians, motorists, and bicyclists protest.
21:28 Belarusians joined the protest. Photo from today's action in support of unregistered candidates. Photos of Radio Racyja.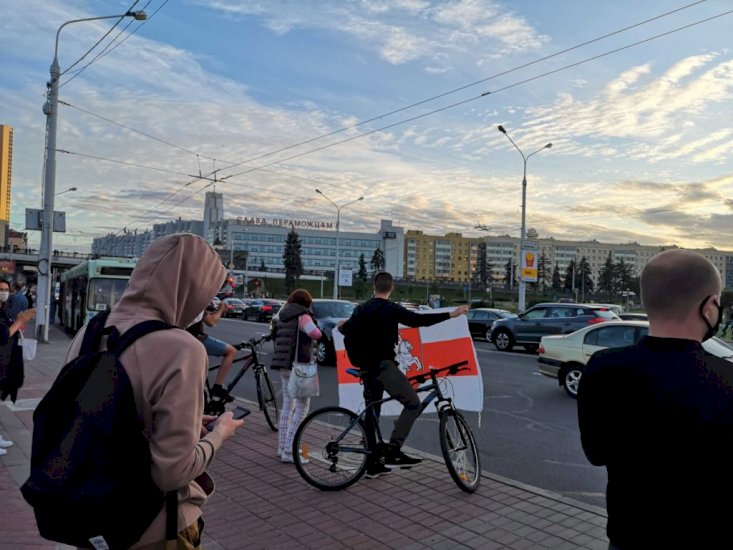 21:23 A car with a white-red-white flag is driving across Brest. It's amazing support of protesters.
21:22 That's how Minsk meets the police today. People stood for each other!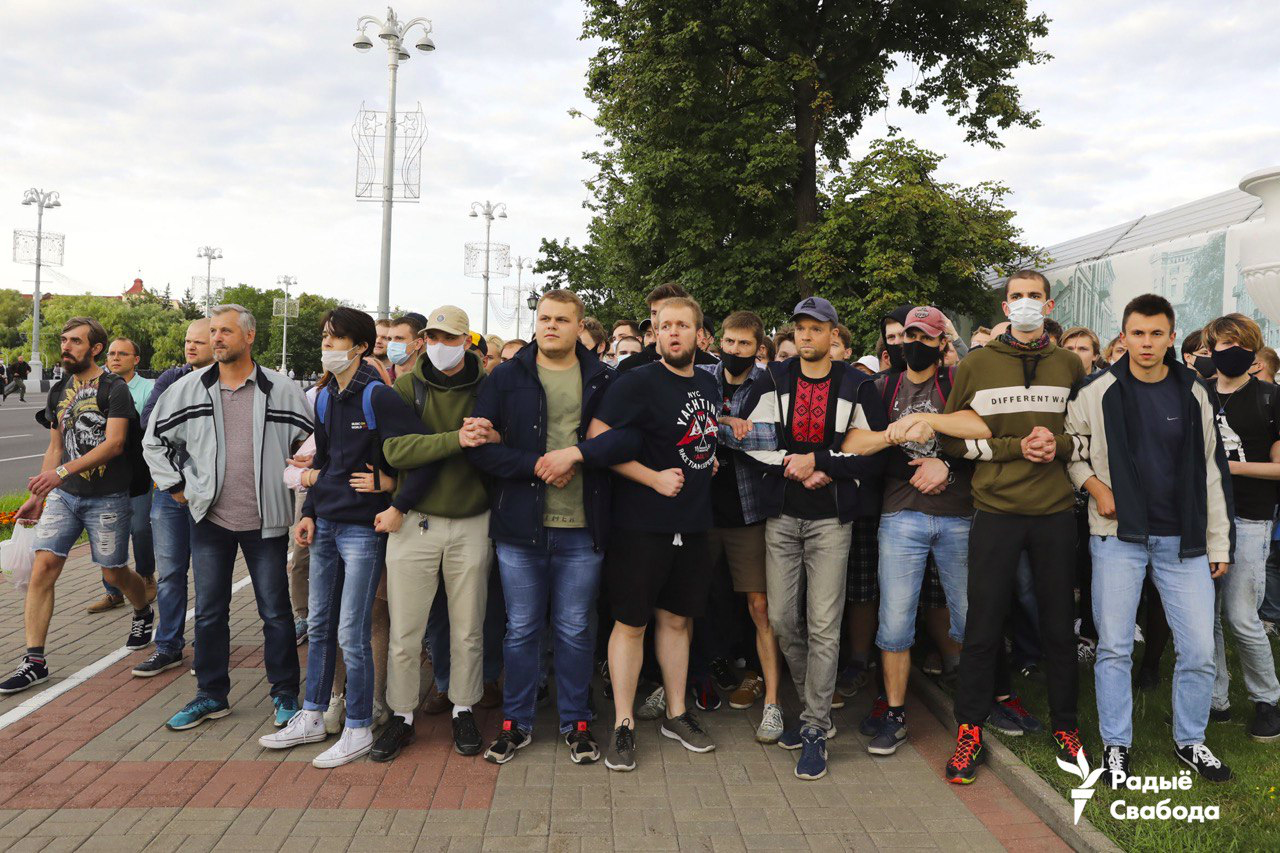 21:21 The journalist of Belsat Katsyaryna Andreeva is detained.
21:16 This is how Hrodna supports unregistered candidates!
21:13 The authorities have locked down almost the entire centre of Minsk. Subway trains do not stop at stations, located in the city centre. Motorists are in traffic jams. Fear of the authorities caused a transport collapse in Minsk.
21:11 Solidarity! Minsk motorists and cyclists stand together.
21:07 Nemiga. It's a beautiful bird's-eye view. One can see how many people joined the protest action.
21:04 Journalist of Belsat Artsyom Lyava is detained in Minsk.
21:00 It's our city! The white-red-white flag was placed on Nemiga.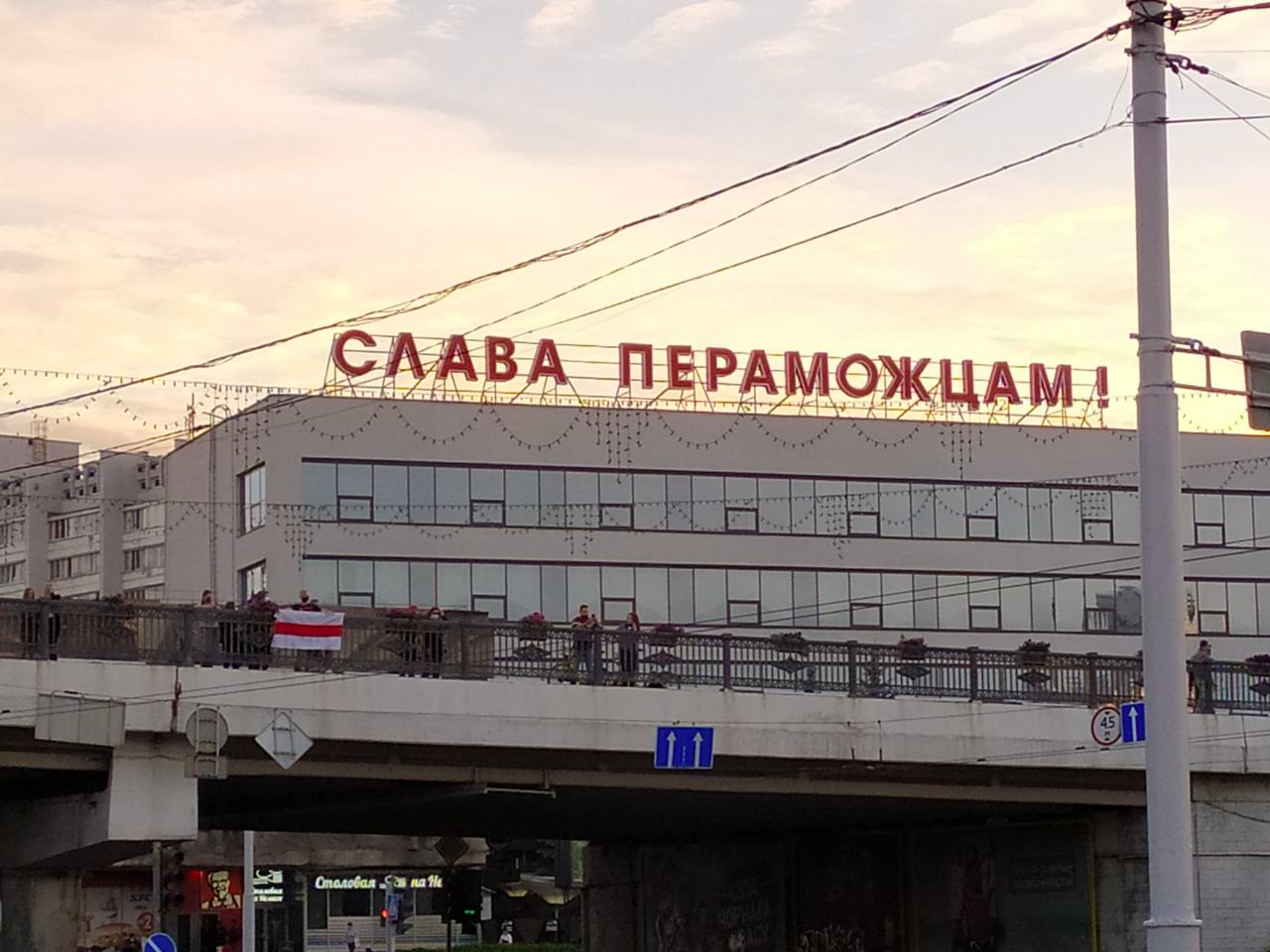 20:56 People joined the rally in Baranavichy. A lot of cities supported the call to go to the protest action.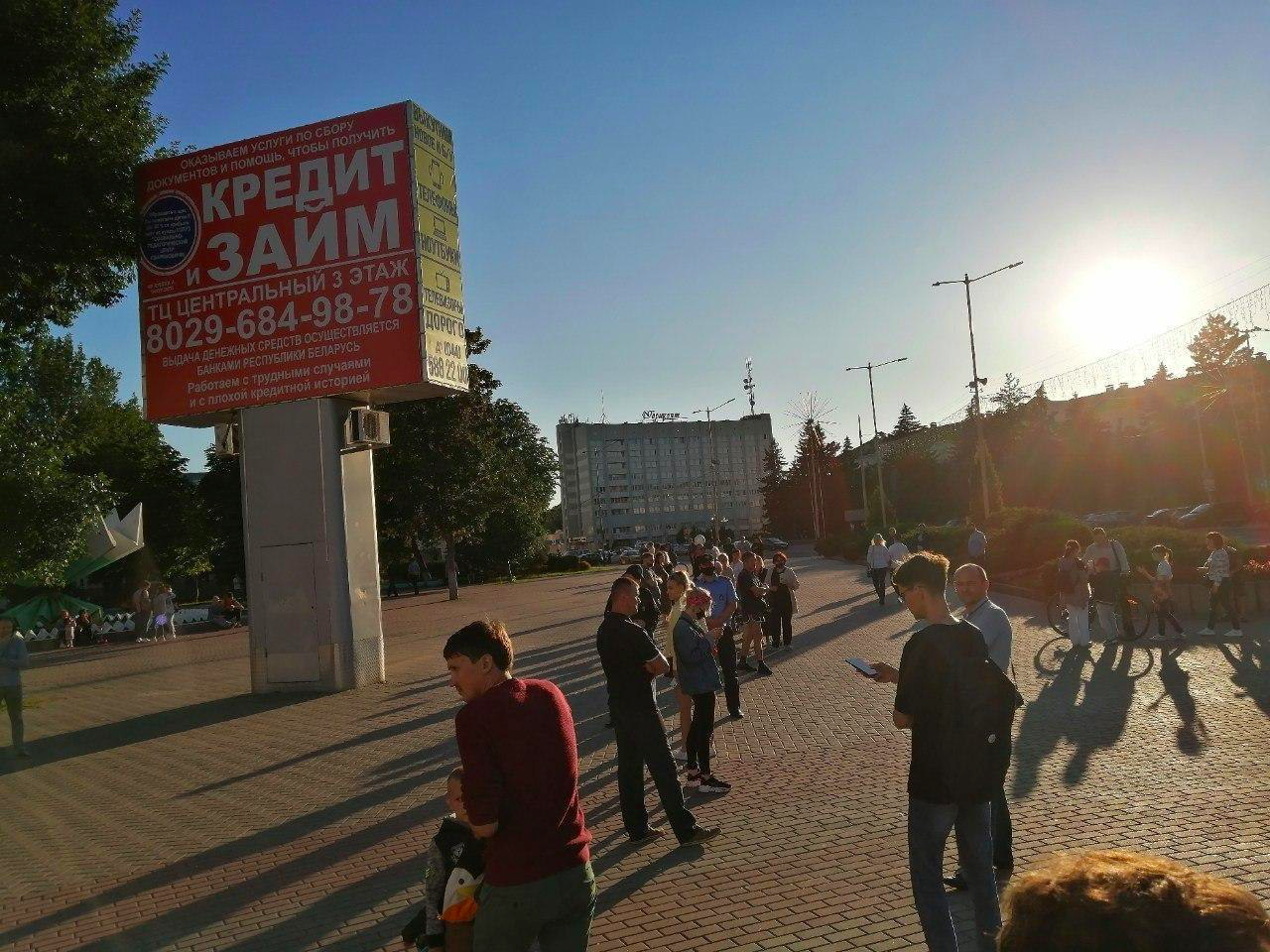 20:54 It is very crowded on Nemiga, people head to the Galleria.
20:44 The journalist of Radio Svoboda Ales Piletski was detained right during the live broadcast.
20:42 "These strong guys should raise collective farms! Let them do what they are good at," a young Minsker believes that today's police are useless.
20:41 It's noisy in Hrodna. Motorists actively support the action.
20:38 Brest. People are lining up along Masherova Avenue and applauding.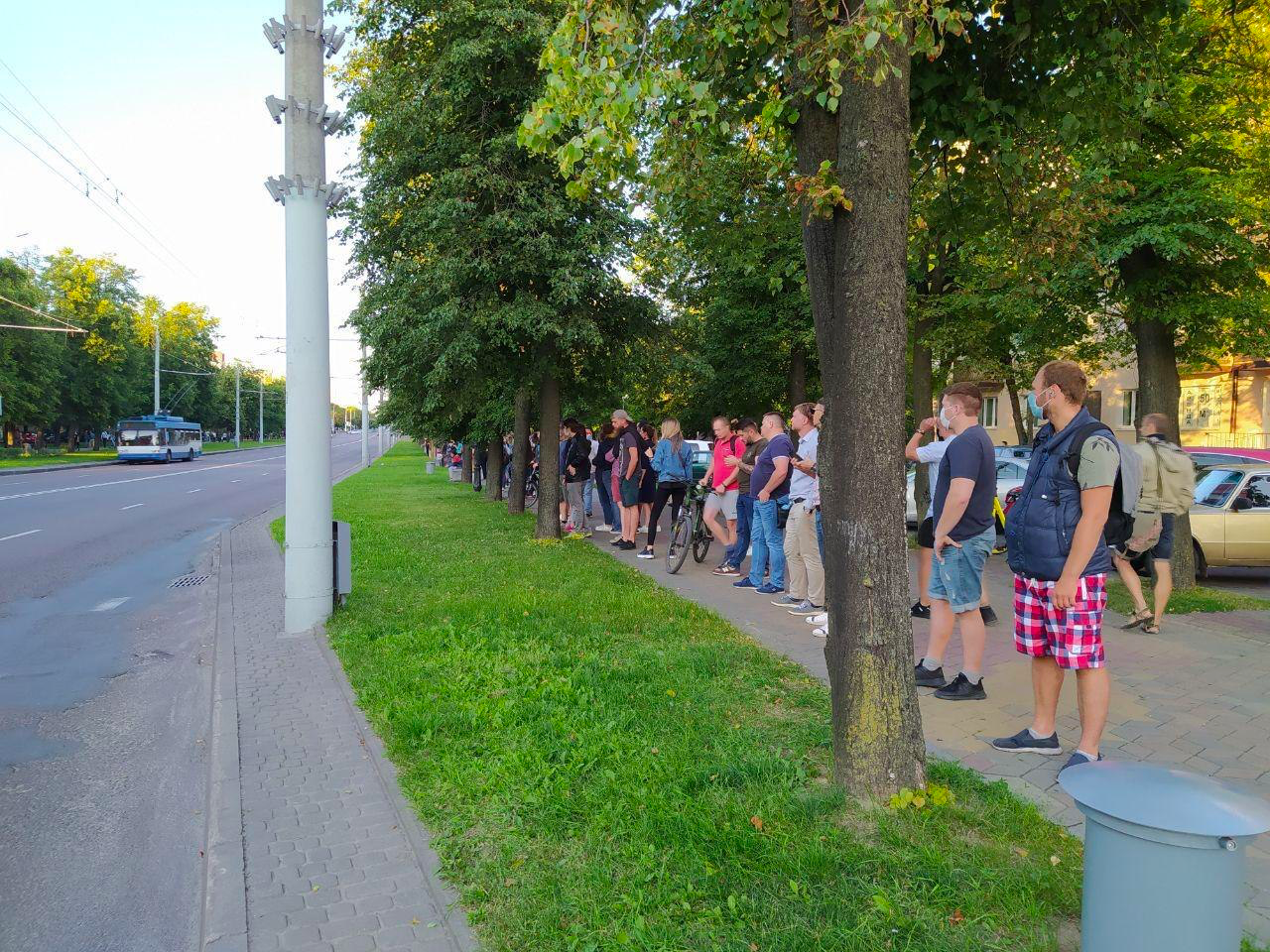 20:33 Kamennaya Horka of Minsk. Local protests are organized in every neighbourhood of Minsk.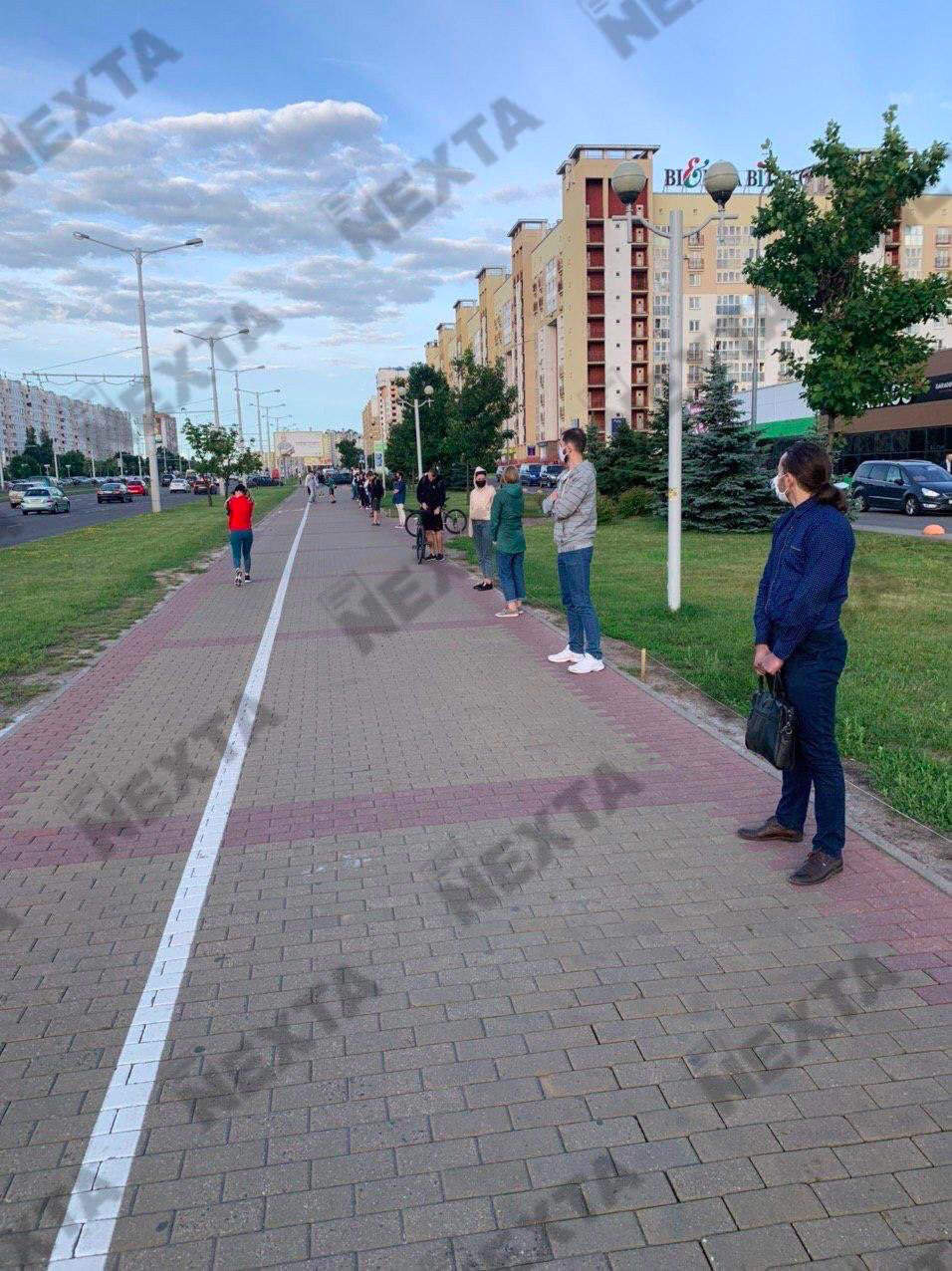 20:31 People in an urban-type settlement of Ruzhany joined the action. Journalists can't remember if anyone has ever done this before.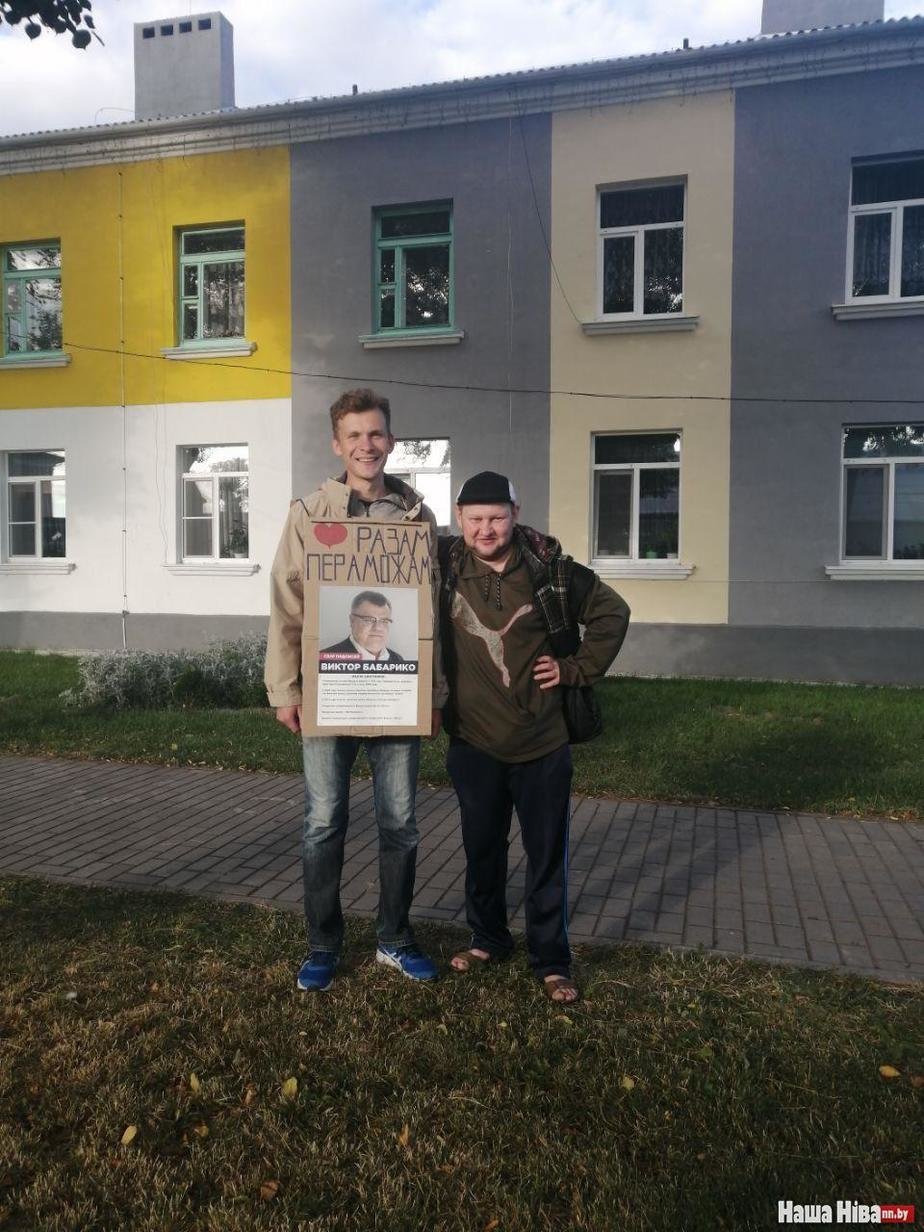 20:26 This is a complete fiasco! The police blue minibus lost its door during an attempted arrest! It seems that Lukashenka has no money for the repair of his goons' fleet.
20:25 Bicyclists support the protesters in the capital. It's a real Tour de Minsk!
20:23 Video from Hrodna.
20:20 The protest action is not subsiding.
20:18 Independence Avenue in Minsk. It's a complete decentralization. People join the rally in different parts of the capital, self-organize and the authorities do not know what to do with the protesters.
20:17 Deutsche Welle on the protests in Belarus:
Митинг в Минске проходит так: участники акции молча идут по проспекту Независимости и хлопают в ладоши. Им вслед сигналят машины. Протестующие находятся в разных местах, акция децентрализована и не организовывалась никем из кандидатов в президенты Беларуси pic.twitter.com/MdxMDbJCf0

— DW на русском (@dw_russian) July 14, 2020
20:16 The authorities detained the journalists of Euroradio, who were streaming on the streets of Minsk.
20:12 There are reports about disruptions in the Internet connection from all over the country. Sasha the Cockroach is scared to death.
20:10 Minsk, Yakub Kolas Square! It's an impressive column.
20:08 Homel supports unregistered candidates. There are very strong protest moods in the homeland of Siarhei Tsikhanouski.
20:07 Chain of solidarity in Maladzechna. It seems that Belarusians have come up with a new form of protest.
20:04 Just look at the number of people. Minskers take to the streets and built up the chain of solidarity.
20:03 Hrodna against Borshevarka! People are furious with the CEC lawlessness!
20:02 The column of protesters in Minsk heads towards Victory Square. The number of protesters is increasing.
20:01 A chain of solidarity is building up in Navapolatsk.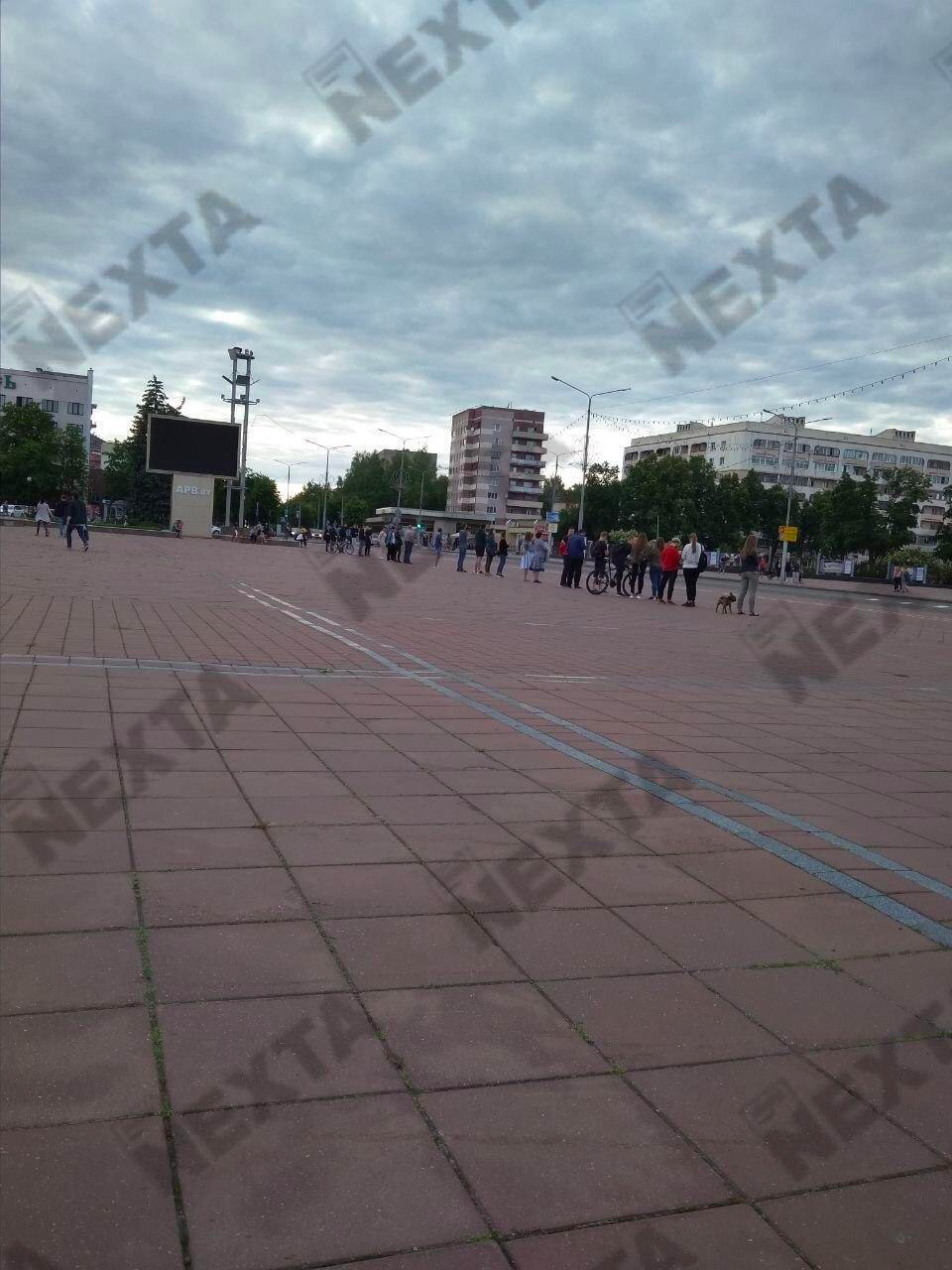 19:53 People take to the streets in different parts of Minsk. Hrusheuka neighbourhood.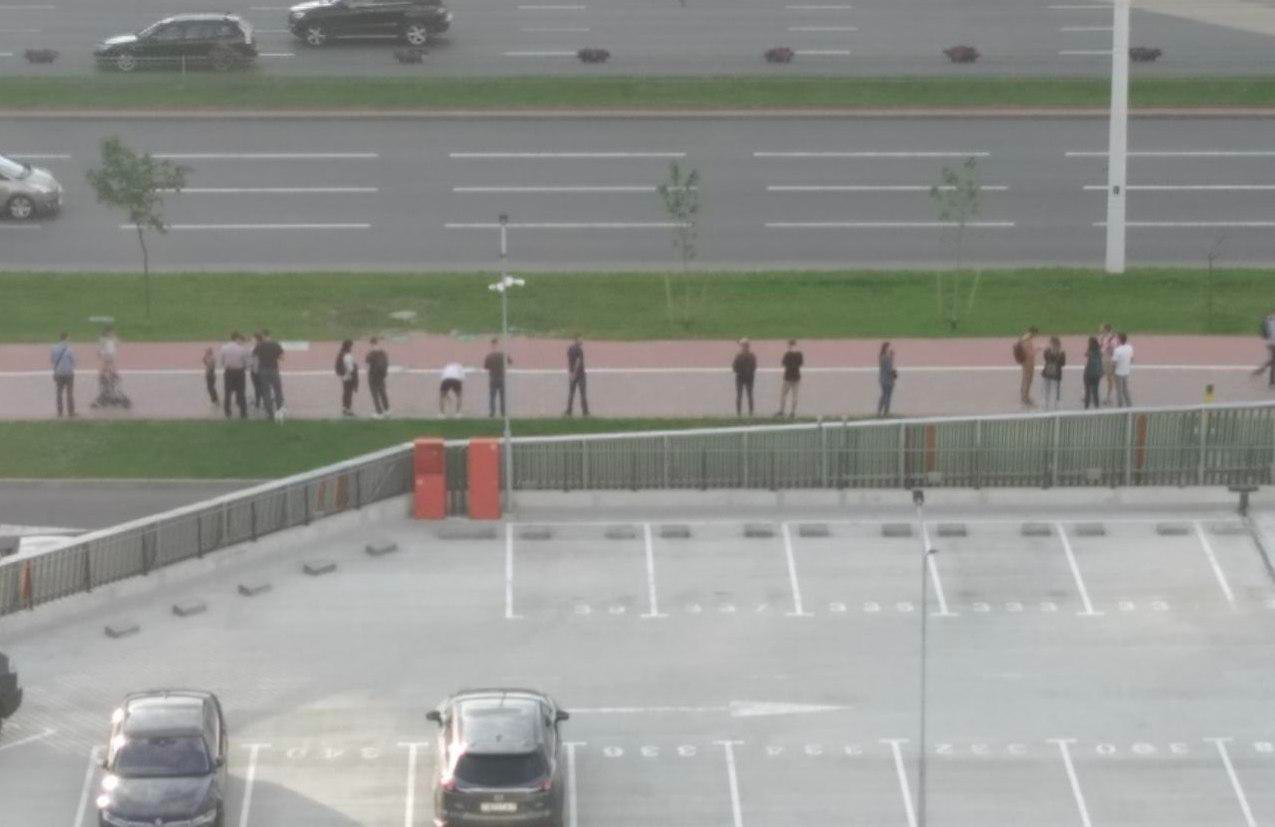 19:52 A large column of protesters is moving along Independence Avenue towards Yakub Kolas Square.
19:50 There are a lot of dissatisfied people in the centre of Minsk! People are dissatisfied with the CEC.
19:30 In Pruzhany, people came to the central square with a white-red-white flag.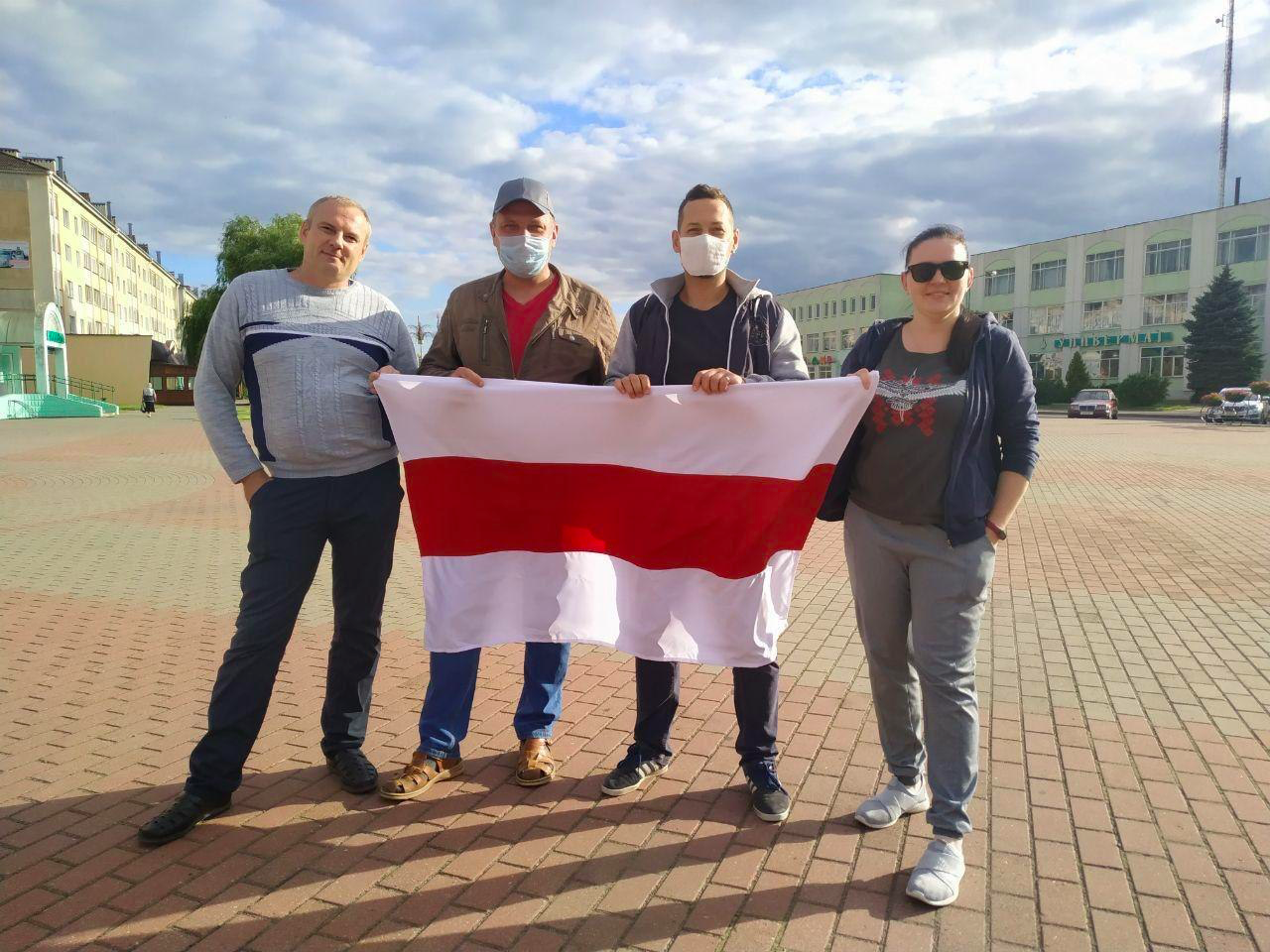 According to blogger NEXTA, dozens of cars in the centre of Minsk supported the action and began to honk in solidarity.