Viktar Babaryka's Headquarters Files Complaint With CEC Concerning Non-Registration Of Its Candidate
23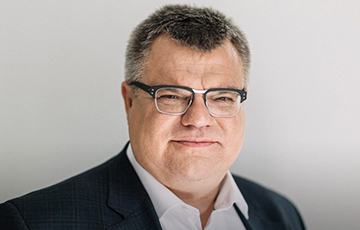 The complaints will be filed at 17:00.
The headquarters of the presidential candidate Viktar Babaryka says that they have prepared a complaint about violation of the legislation of the Republic of Belarus "On Elections" and have already filed it with the CEC. On July 15, at 17:00, the headquarters representatives will file a complaint about the non-registration to the Central Election Commission in Minsk, Viktar Babaryka's website reports.
The complaint demands:
- to cancel the CEC decision and register Viktar Babaryka and Valer Tsepkala as candidates for presidency of Belarus;
- to change the preventive measure for Viktar and Eduard Babaryka, Siarhei Tsikhanouski and other political prisoners.
The headquarters urges all not indifferent citizens of Belarus to download this complaint from the website of Viktor Babaryka's headquarters, print it and submit it to the CEC. The complaint can be filed in person or sent by mail to the CEC: 11 Valadarski Street, Savetskaya Street, Minsk, 220010.
"We need fair elections and we need a million complaints," - the headquarters says.