Minsk Resident: It's Necessary To Increase Wave Of Protest
4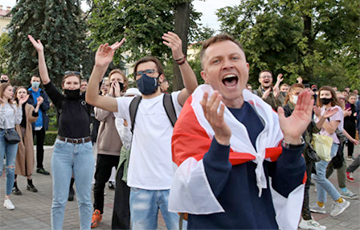 A participant of the protest rally of July 14 has shared his impressions.
After the mass protests on July 14, the "Basta!" telegram channel published a letter from Minsk.
"There is a feeling that yesterday's events may become a point of no return, - a Minsk rally participant writes. - Dozens of people have managed to avoid detention due to self-organization and protection of each other.
But there is one more important point. If the protests do not continue and grow, the guys, who tried to resist the detentions, protected others, can severely pay for it.
There is no going back, and that's good. Our only further option is to increase the wave of protest, increase the pressure on the authorities, bring the day of victory closer with all our might.