ODIHR OSCE Observers Not To Come To Belarusian Election For First Time
11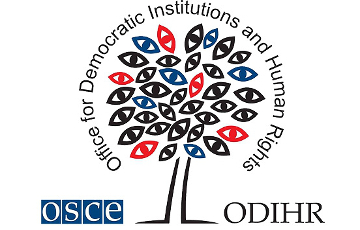 The Foreign Ministry did not issue the relevant invitations.
The Director of the OSCE Office for Democratic Institutions and Human Rights (ODIHR) informed the Belarusian Foreign Ministry that the absence of an invitation from the official Minsk does not allow the ODIHR to monitor the election process, reports tut.by.
"The lack of a timely invitation more than two months after the announcement of the election did not allow the ODIHR to monitor key aspects of the electoral process," said ODIHR Director Ingibjörg Sólrún Gísladóttir. "These include areas that we noted in the recent monitoring reports as requiring improvement in Belarus, such as the formation of election commissions and the registration of candidates. The results of these processes show that the authorities have not taken any steps to increase their inclusiveness.
Following the outbreak of the coronavirus pandemic, the ODIHR made every effort to fulfill its election observation mandate and monitored in several countries, as travel restrictions were widely lifted. The lack of a timely invitation in such a difficult situation, the director emphasized, reflects the lack of commitment to cooperate with the ODIHR election observers, as provided for in OSCE commitments.
At the same time, Gísladóttir reiterated her deep concern over the reports that potential candidates were intimidated, and that activists were arrested.
"Protecting fundamental freedoms of assembly and expression is a prerequisite for genuine democratic elections," she said.
The ODIHR Director urged the authorities to take concrete and immediate steps to protect the exercise of fundamental freedoms in Belarus.
The day before, Press-Secretary of the Belarusian Foreign Ministry Anatol Hlaz said that Belarus would make a "decision to invite observers in due time, taking into account the development of the epidemiological situation in the country and the region as a whole."