Village Resident: Minority Supports Lukashenka
3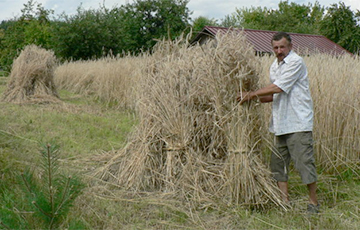 "These times are different."
"The truth will out," - Piatrus, a villager from Hrodna district, a participant in the dramatic election events in Minsk in 2010, says, Radio Racyja reports:
- Today the times are different - minority supports Lukashenka. I see what kind of elections were held in Poland, in other countries. This is the real situation, which can't be concealed. It is clear that force will be used, because it was not yesterday that Lukashenka became such a man. I have not believed him from the very beginning. He was strengthened by lies, by submitting false figures at the elections.
He has already decided on his candidate, but the events are rapidly developing, so he does not rule out that he will have to boycott the elections. As it should be for a villager, the harvest schedule does not depend on the elections and their results.