Mike Pompeo: Elections In Belarus Must Be Free And Fair
18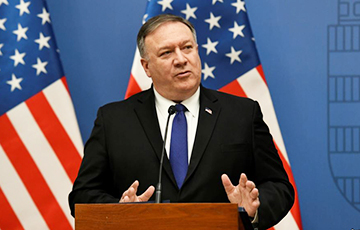 The United States will support the aspiration of the Belarusian people for democracy.
U.S. Secretary of State Mike Pompeo urged the Belarusian authorities "to do everything possible to make the upcoming elections free and fair," naviny.by reports.
"This includes the right of a wide range of candidates to participate in the election campaign, the right of citizens to gather peacefully and express their opinion freely, as well as an open and fair vote counting. All these fundamental freedoms are necessary to ensure further independence and sovereignty of Belarus," - Pompeo said in the statement, published on the website of the U.S. Embassy.
According to the Secretary of State, the United States strongly supports the ongoing aspirations of the Belarusian people for democratic principles, which include universal freedoms, civil rights and the rule of law.