Participant Of Rally In Vetka: Let's Show The World That Lukashenka's Power Is Over
3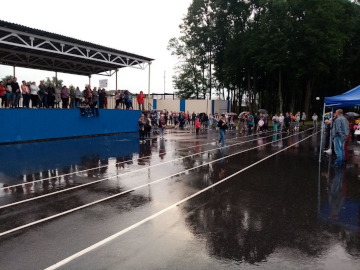 We have to prepare for a massive, peaceful, long-lasting protest.
Despite the thunderstorm, about 150 residents of Vetka in Homel region are now participating in a rally in support of Sviatlana Tsikhanouskaya, the press service of the European Belarus civil campaign reports.
Residents of the town, trustees of the presidential candidate, activists of European Belarus and Narodnaya Hramada are taking part in the rally.
"We must not just vote for Sviatlana Tsikhanouskaya, but to get ready for a massive peaceful protest. Lukashenka's power is over - everyone understands this, except for him. On August 9 we will show it to the whole world," - one of the rally participants said. Its launch has been postponed to 2022.