Homel Plant Workers Threw Wet Blanket On Agitator Of "Sasha 3%"
17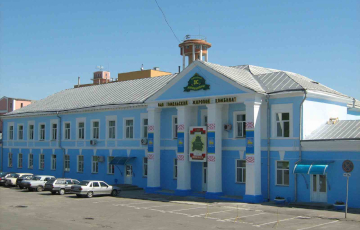 Deputy Prime Minister Snapkou was shocked by the reaction of the team.
Employees of the Homel rendering plant eloquently replied to Deputy Prime Minister Snapkou whether they would support Sasha 3%, the "Basta!" telegram channel reports.
"Yesterday, First Deputy Prime Minister Snapkou visited the Homel rendering plant, - a reader writes. - He was agitating for Lukashenka, scaring with conspiracy theories, saying that it turns out that "the world market does not exist, and all the money is concentrated in the hands of 20-30 people. It was strange to listen to it from a man with an economic education.
Snapkou was asked questions that people were worried about - about benefits, salaries, about the rehabilitation of the plant and the sold part of the company's property. People asked why the employees are fired, why there are no bonuses. No answers were given.
At the end of the meeting, Snapkou asked: "So will you vote for Lukashenka?" The answer was dead silence in the room. That's when you feel proud of people!"