Andrei Sannikov: Detention Of Russians From PMC Wagner In Belarus Is Collective Farm Amateur Performance, Designed For West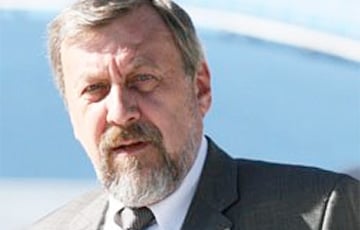 This performance has been organized together with Moscow.
The detention of PMC Wagner fighters in Belarus is a show, organized together with Moscow, coordinator of the European Belarus civil campaign Andrei Sannikov said in his commentary to Gordon.
"The detention of Russians from the PMC Wagner is an amateur, collective farm performance. No one has even taken care of the slightest "truthiness". Here we see Goebbels' formula at work: the bigger the lie is, the sooner people will believe it. Belarusians watch such shows every election year, when Lukashenka is on a losing streak. In 2006, KGB chairman appeared on the TV screens and started to browbeat the citizens that poisoned rats had been brought to Belarus to be released into the water supply system. Then the rats disappeared safely. In 2010, they caught militants who had prepared explosives and metal rods to blow up the Government House. In 2017, they wrote that an armed coup was being prepared. In the same year, there also was a jeep with "Ukrainian militants", which penetrated through the border of Belarus from the territory of Ukraine. But later it vanished into thin air, too. Now there is an interesting detail in the case - several detainees have fought in Donbas and are listed in the Mirotvorets base. It would be a good idea for Ukraine to request their extradition," - Andrei Sannikov said.
The politician believes that the Belarusian dictator would not dare to detain the Russians without permission of the Kremlin.
"Most likely, this performance has been organized together with Moscow. Lukashenka himself wouldn't dare to detain Russian citizens. I think this time the show is designed for the West. Lukashenka is on a losing streak again," - the politician said.