Striking Footage From Cycling Solidarity Run In Minsk In One Video
1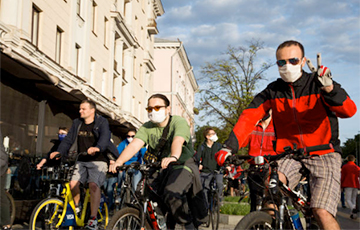 Hundreds of bicyclists rode through the streets of the capital.
The striking footage, taken during the Bike Run of Solidarity in Minsk on July 29, was published by the "Basta!" telegram channel.
Download and install the Telegram messenger on your smartphone or computer, subscribe ("Join" button) to the Basta channel and create the history of free Belarus.