Juicy Details: Sanatorium, Where They Detained "Militants", Belongs To FTUB, Whose Head Supervises Lukashenka's Campaign Headquarters
45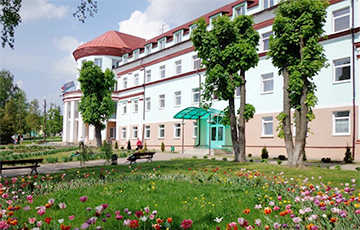 By pure chance, Mikhail Arda visited the health resort the day before the "special operation".
It's quite possible that the high-profile detention of the Wagner militants, which the authorities told us about the day before, is a show, Belaruspartisan.by writes.
The NEXTA telegram channel reported on some juicy details of this performance.
According to the channel, the "special operation" was held in the sanatorium of Belarusachka.
And this is what NEXTA writes about it:
- The sanatorium is located near the end of Winners Avenue. It couldn't be closer to Drazdy and the Independence Palace.
The choice of the sanatorium for the venue is dictated by an extremely simple fact.
The health resort is headed by the best friend of the chief of president's administration Viktar Sheiman - former head of the Main Clinical Center of the Armed Forces of the Republic of Belarus Colonel Sviataslau Savitski.
And the the final flourish is that the sanatorium is within the jurisdiction and belongs to... FTUB. And the FTUB head, Mikhail Arda, in turn, heads Lukashenka's campaign headquarters.
By pure chance, Arda visited the sanatorium the day before the "special operation."