Konstantin Zatulin: Lukashenka Said Enough To Reckon Him Insane
12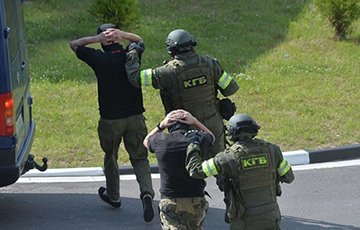 The first Deputy Chairman of the State Duma Committee on CIS Affairs commented on the detention of the Wagner group near Minsk.
The detention of the PMC Wagner fighters near Minsk may be a provocation to mar the Russian-Belarusian relations. This opinion was expressed in an interview with «Газетой.Ru» by first Deputy Chairman of the State Duma Committee on CIS Affairs and Relations with Compatriots Konstantin Zatulin.
"I think that Wagner fighters are rather cautious people. If they came to Belarus, they expected that they could stay there in peace. This situation can be considered rather a provocation on the part of those who want to worsen relations between Russia and Belarus," the deputy suggested.
He added that it is necessary to establish the exact reasons for the detention of these people, and to find out the purpose of their arrival in Belarus.
"First you need to find out what they were doing there. The version that they were on vacation in a sanatorium has a right to exist. In Sochi there is a sanatorium "Belarus", which now belongs to Lukashenka. If he is there, does this mean that he is planning something in Russia, or has he come to the sea to swim?" said Zatulin.
The MP urged to wait for the official statement of the President of Belarus on this situation, but clarified that the latest statements by Lukashenka about "Russian interference in the election" give a reason to doubt his sanity.
"Lukashenka has said enough to make Russia seriously think about his insanity. By ranting about Russia's interference in the elections, he cuts off the branch on which he is sitting, "the source said.