Andrei Kureichyk: After Elections We Will Have New President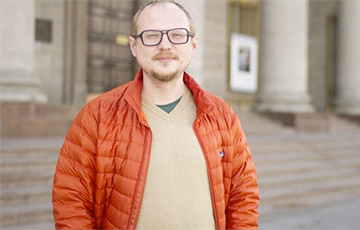 The famous director spoke at Sviatlana Tsikhanouskaya's rally.
Belarusians must take responsibility for this elections, director Andrei Kureichyk said, speaking at the rally of presidential candidate Sviatlana Tsikhanouskaya in Minsk on July 30, BelaPAN reports.
Kureichyk briefly outlined the history of the arrival in politics of blogger Siarhei Tsikhanouski, who planned to run for president, but was detained and now accused under several articles of the Criminal Code. The director called Tsikhanouski "Belarusian Lancelot," who challenged the Dragon. "When Siarhei was thrown into prison, I realized that we have another knight - Sviatlana Tsikhanouskaya, who has taken responsibility for the fate of Belarusians, because she loves Belarus, and we must take responsibility for the elections," - Kureichyk said.
He said that he is a supporter of the theory of six handshakes: "If each of us, supporters of changes, persuades six people to register in the Holas system (a system proposed by Tsikhanouskaya's joint headquarters to increase transparency of vote counting. - note), to vote for Tsikhanouskaya, become observers, then on August 9 there will be the majority of us".
Kureichyk wished all the rally participants to get a new president after the election.
In conclusion, the director read a poem, addressed to the Belarusian people, by Ales Lipai, poet, founder of the BelaPAN information company, who died in August 2018.