Paratrooper At Smarhon Meeting: Need To Change This Power!
4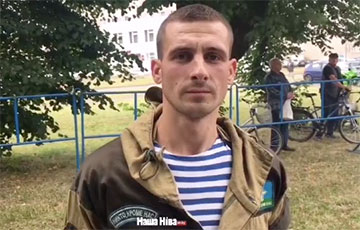 Most people support Sviatlana Tsikhanouskaya.
The united headquarters of candidate for the presidency of Belarus Sviatlana Tsikhanouskaya continues its tour around the cities of Belarus. Today, over a thousand people came to the meeting in Smarhon during working hours.
Paratrooper Vadzim Prakapovich told why he came to the meeting: "I decided to support Sviatlana Tsikhanouskaya. We need to change this power! The current government does not care about order, chaos is everywhere. They just talk, but they don't do anything. In our city, the majority is for Sviatlana Tsikhanouskaya."
The Charter97.org website provides live text coverage of the event.