Belarusians Bade Sviatlana Tsikhanouskaya Farewell: "We Believe! We Can! We'll Win!"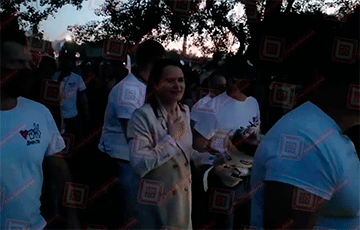 Videofact.
In Minsk, a campaign picket of presidential candidate Sviatlana Tsikhanouskaya was held in the Park of Peoples' Friendship. More than 40 thousand people came to the rally.
After the rally, Belarusians bade Sviatlana Tsikhanouskaya farewell chanting "We believe! We can! We'll win!"
The video was published by the Belarus of the Brain telegram channel.