Russian Foreign Ministry: Belarusian Authorities' Statement Does Not Stand Up To Scrutiny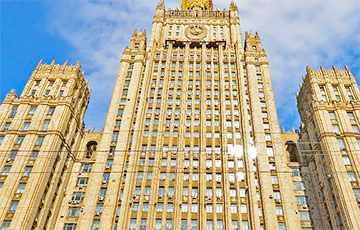 The Russian Foreign Ministry advised Lukashenka not to "aggravate the situation" before the election.
The way the Belarusian authorities explained the detention of 33 Russians, whom they called PMC Wagner's mercenaries and suspected of intentions to destabilize the country before the presidential elections, is an "odious interpretation" of what happened, the Russian Foreign Ministry said.
"The odious interpretation of the detention of 33 Russian citizens by the Belarusian side doesn't stand up to scrutiny. <...> An attempt to portray the incident as an external interference in the affairs of the republic raise eyebrows," - the Ministry noted.
"It is necessary to stop aggravating unnecessary negative emotions, especially during the presidential elections," - the Foreign Ministry added.