Emotional Closure Of Sviatlana Tsikhanouskaya's Rally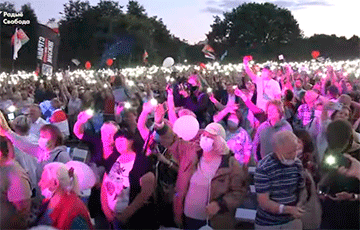 It gives the shivers.
A campaign picket of presidential candidate Sviatlana Tsikhanouskaya was held in the Park of Peoples' Friendship in Minsk. About 65 thousand people came to the rally. At the end of the rally the song "The Walls Will Fall!" was performed.