Artsiom Mileuski And 14 Other People In Brest "Dynama" Got Coronavirus
20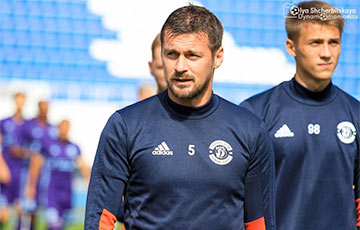 Responsibility for this lies with the authorities who have banned athletes from introducing quarantine.
As it became known to Tribuna.com, the total number of those infected with coronavirus in Brest Dynama reached 15 people.
There are 10 players on this list: Laptseu, Khacheridi, Sadouski, Mileuski, Vitus, Kryvets, Hardzeichuk, Yuzepchuk, Nayok and Ihnatovich. The last three are in hospital. Another five infected are from the service staff.
It should be noted that Mileuski, Vitus and Kryvets played a full match with "Smaliavichy". They were tested only after the game.
We remind that earlier it was reported that ABFF refused to postpone the game "Smaliavichy" against "Dynama". It is expected that the reserve squad will play with "Slutsk" in the next round.
On July 2, Aliaksandr Lukashenko said about the coronavirus: "We can already say today: we've won."