Covid-19 Epidemic In Pinsk: Doctors Not Allowed To Diagnose It
8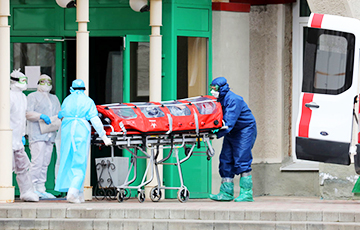 People are outraged.
The Covid-19 epidemic in Pinsk is still in full swing, but coronavirus is not diagnosed. Residents of the town are writing to the Basta channel.
"In Pinsk they don't do tests for coronavirus, they put different diagnoses, - our reader said. - I was ill for a week, high fever, complete loss of strength, tastes and smells. The diagnosis - ARVI.
It happened that the pancreatitis aggravated, called an ambulance, they ask about the diagnosis in the hospital. I gave the code, they came, took me to the hospital. I was lying with other people and thinking, what was the disease before? If the coronavirus, then how many people have I infected?"
"The epidemic in Pinsk is still in full swing, - a resident of the town says. - Yesterday, a whole family and the neighbors were taken away in Parkavaya street. The hospital in Malatkovichy is full, in the central one in Pinsk - several floors for "covid" and pneumonia. But they haven't diagnosed "coronavirus" for a week now.