Amnesty International Launches Campaign To Release Pavel Seviarynets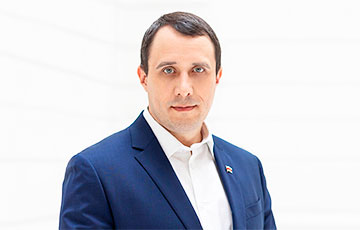 The politician must be released without any conditions, with guarantees of security and integrity.
Human rights activists of Amnesty International urged to send letters to Prosecutor General of Belarus Aliaksandr Kaniuk demanding to release opposition politician Pavel Seviarynets immediately, Radio Svaboda reports.
"We have learned from reliable sources about the ill-treatment of Belarusian opposition veteran Pavel Seviarynets, who was arrested on June 7. Pavel Seviarynets is a prisoner of conscience, who must be immediately released without any conditions and until then his safety and security must be guaranteed," - the human rights organization Amnesty International says.
Seviarynets was arrested near his house on June 7, after having visited the square in front of the Kamarouski market in Minsk to take part in legal pickets to collect signatures for nominating alternative to Lukashenka presidential candidates.
The court of Frunzenski district of Minsk arrested him for 15 days for participating in one of the previous election pickets. Later Seviarynets was sentenced to administrative arrests for participating in other rallies. As a result of several court sessions Seviarynets was sentenced to a total of 90 days of arrest.
Amnesty International called on the Belarusian authorities to "stop the escalation of attacks on human rights, release all those detained solely for the peaceful enjoyment of rights, as well as to bring to justice all perpetrators of human rights violations."