Mahiliou Resident: Lukashenka Kills And Disables People With His Decisions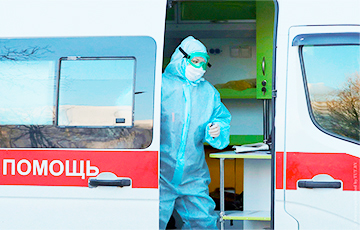 The number of COVID-19 infected in Belarus is estimated at hundreds of thousands.
A Mahiliou resident has described how his family got sick with coronavirus.
"I got sick with coronavirus back in April, I'm 100% sure of it, because I had all the symptoms, from fever to loss of taste and smell, - he writes. - I was lying down and naturally suffocating, and I called an ambulance twenty times when I was dying; they didn't come to me until a week later, and they said to drink water, vitamins, and paracetamol. That's all the treatment. Then the doctor from the polyclinic came a couple of times and then they just forgot about me. I don't know how I managed without hospitalization, but I was thinking several times that it was the end.
Everyone in my family got sick.
And now, when I see all these statistics of the Ministry of Health on the Internet or cynical speeches of Lukashenka about "covid", I realize that it can't be tolerated anymore.
He kills and disables people with his careless decisions. Now the number of infected is probably estimated at hundreds of thousands, he knows it and smiles boldly at us from the screens every day.
And it seems to me that we were even lucky, because if something like that happens again, he'll just kill us all, he doesn't care about people, he only cares about himself.