Wife Of Officer Who Got COVID-19: They Call Lukashenka Cockroach In Army Also
31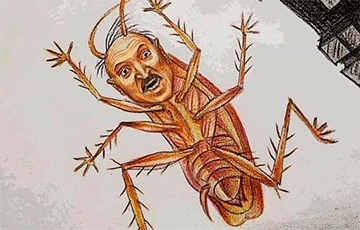 Everyone understands who is to blame for what is happening in the country.
The wife of an officer who got COVID-19 after the parade told the "Basta!" Telegram channel what they think about the dictator in the army.
"My husband was very ill then. He never looked a Hercules, but has always been as sound as a bell, I can tell you. And then this virus just brought him down.
He really didn't want to participate in that parade, even indirectly, but they constantly sent him to run errands in the military units of the entire region somewhat since mid-April, and when he was at home, he just sat pale and said: "You don't even imagine what is happening ... they're all just crippled …". That was about conscripts.
As a result, his trips did him bad, he lay in bed for a month, then he went to the service with fever and cough, the prescribed medications did not help much, and the doctors themselves did not recommend him to go to the hospital, they said that it could be worse.
Everyone who came across the coronavirus in our army understands perfectly well that only Lukashenka is to blame for everything, they also call him a cockroach, and after all the things most of the military men suffered, no one will definitely protect him, they are all cursing him."