The Borsch-Maker Acknowledged Victim In Tsikhanouski Case
80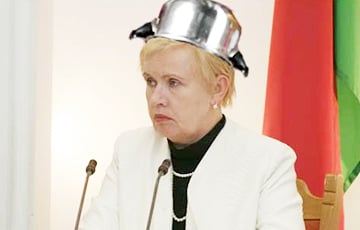 Lidziya Yarmoshyna took offence at the slogan "Squish the Borsch-Cooker".
The CEC Chairperson Lidziya Yarmoshyna has been acknowledged as a victim in the criminal case against blogger Siarhei Tsikhanouski, Yarmoshyna has reported to BelaPAN.
— I was summoned to the Investigatory Committee for testifying. It was soon after I had filed the relevant statement, about two weeks ago. They have acknowledged me as a victim, — the CEC Chairperson says.
Important to note, the CEC Chairwoman informed before that she had filed a statement against the popular blogger for the "Squish the Borsch-Cooker", and his intention to hold a signature-collecting picket near her house.