"Changes!": Belarusian Children Have Fun Chasing Cockroach Away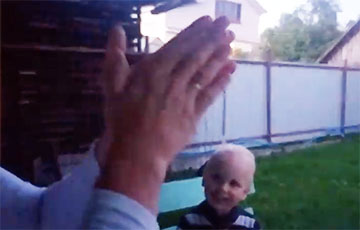 A touching video from the flash mob of solidarity.
Yesterday the fourteenth flash mob of solidarity was held in Belarus. Belarusians from different cities opened apartment windows, went out on balconies, clapped, rattled pots and played music.
There appeared a video in the Network, in which Belarusian children are cheerfully chasing away the "cockroach" by the song of Tsoi "Changes!"