"Fish Rots From Its Head, So Head Must Be Changed First"
9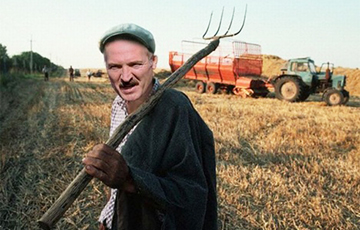 The officials should leave following Lukashenka.
A reader of the Basta! telegram channel reported on the financial situation of her family and how she sees the process of changes in the country.
"I have worked at a collective farm for 18 years, everything was fine, - the reader of the telegram-channel writes. - But then a new director came and the collective farm simply collapsed.
He quarreled with all possible partners, buyers and suppliers, the salaries fell utterly, the situation in the collective farm became so bad, it had never been worse.
There wasn't enough money to even gather the junior to school, it was just horrible. The eldest son sends money from Minsk so that his mother doesn't starve.
How should we live? One can't keep pigs at the farmstead, a cow we wouldn't be able to feed, and the chickens don't give much food.
And this is a copy of what's going on in the country. A complete replica of it! Our director is not going anywhere either, he surrounded himself with sycophants who tell him how good he is.
The fish rots from the head, so the head has to be changed first. I really hope that Lukashenka will be followed by his little copies, because there's nowhere else to roll, the game will soon be up".
Download and install the Telegram messenger on your smartphone or computer, subscribe ("Join" button) to the Basta channel and create the history of free Belarus.