Homel Resident: Most Belarusians Interested in Power Change
3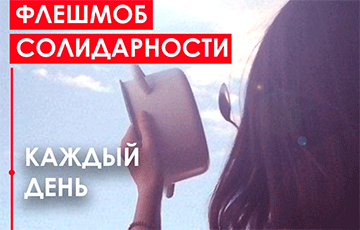 A common idea unites people.
Homel resident told the press service of the European Belarus civil campaign the story of joining the flashmob of solidarity.
- I come from Homel, engaged in filing apartments for rent.
It is profitable but takes a lot of time and efforts. I have to do a lot of laundry, driving, and so on. In general, one needs to work hard.
Homel is a very interesting city, in terms of people. It's barely possible to shake them up.
I have known about the flash mob for a long time. I've been reading you for about a year. I haven't had time to take part in it, as I usually clean up one of the apartments at 7 pm.
It's hot now and I open all the windows. At some moment I heard a whistle and a strange rattling from several places at once.
I looked out of the window and found I was just missing a historic event - for the first time in my life I see strangers unite under a simple idea.
I immediately wondered why I wasn't with them. I live in this country, as well as most Belarusians, I am interested in power change.
Tomorrow, wherever I am, I will participate.
Homel citizens, thank you for giving each other hope!