CultProtest: Song About Riot Police
78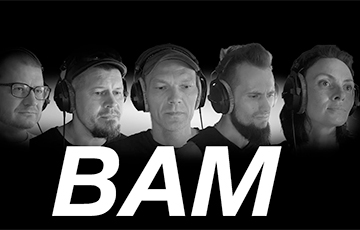 It is dedicated to the henchmen of "Alex The 3%".
The Naka rock band, with the leaders of the DZIECIUKI, Petlya Pristrastiya, Razbitaye Serca Pacana and Rostany, recorded a song to Uladzimir Niakliayeu's poem "To You" as part of the CultProtest action.
On July 1, a number of Belarusian cultural figures announced the CultProtest campaign.
Representatives of creative professions: actors, musicians, directors, writers, journalists - recorded a video message demanding the release of Belarusian political prisoners. Among those who were not afraid to address to the authorities are Sviatlana Anikei, Pavel Yaskevich, Anastasia Shpakouskaya, Viktar Boyka, Volha Skvartsova, Dzmitry Malashchytski, Hanna Kharlanchuk-Yuzhakova, Leanid Paulionak, musicians of the bands Intelligency and Weesp.