Police Officer Taps His Hand To Beat Of Overthrow The Cockroach Song'
1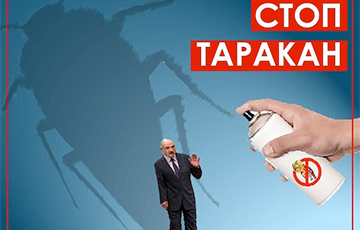 A hilarious occurrence during the Solidarity Flashmob.
A resident of Brest told the "Basta!" Telegram channel about a funny incident that occurred during the Solidarity Flashmob.
"I want to share my yesterday's observation," she writes. "I live on the ground floor in a two-story building. Almost every day, I and a couple of people support Siarhei Tsikhanouski and other prisoners, doing the best we can - by just knocking on pots and window sills to the beat of the song "Overthrow the Cockroach".
Our windows overlook the roadway with a sidewalk through which a patrol passed yesterday in the midst of it. None of us slowed down or lowered the voice, the young policemen pretended not to hear anything and were just walking, but one of them, who was closer to us, tapped his hand on his leg to the beat of our song.
I was not alone to have noticed this. This simple movement pleased us yesterday even more than the usual applause of our passing neighbors."