Belshina Workers Show Ideologist From Official Trade Union His Proper Place
40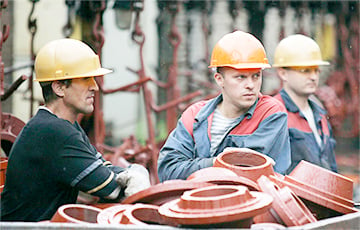 The authorities are seriously afraid of a strike.
The "Basta!" Telegram channel published the story of an employee of the Babruisk plant Belshina. It turns out that the authorities are seriously afraid of the strike and send their ideologists to the factories to conduct conversations.
"I live in Babruisk, I work for Belshina," said one of the enterprise's employees.
"I want to share a story. A man from a trade union came to our workshop, some kind of ideologist, I won't say the precise position. He began to give us a lecture on the fact that recently many workers have left state trade unions and, in general, that they are secretly talking about strikes.
He said that it's very important that everyone keeps their job, that only a trade union can protect us, and that if there is a strike, we will let the whole country down.
One of our guys interrupted him, saying that this plant was already in such an ass that even if there was a strike, no one would notice. We all laughed heartily. Then he added that he was fed up of this trade union, and asked where to file a statement to quit it.
The "spy" turned white, muttered something for about three minutes under his breath and ran away."