"Sasha 3%" Made Personnel Reshuffles In Army Leadership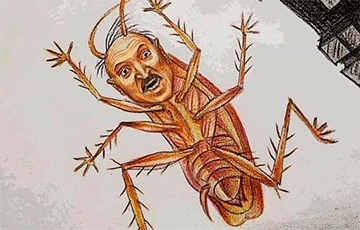 The relevant decrees were signed by Sasha The Cockroach on July 7.
Lukashenka has made personnel reshuffles in the leadership of the Armed Forces. The corresponding decrees were signed by the dictator on July 7, his press service reports.
Major-General Pavel Tsikhanau was relieved of the post of Chief Intelligence Officer - Deputy Chief of General Staff and assigned to the Minister of Defense. Major General Ruslan Kasyhin, Chief of Territorial Defense Department and Deputy Chief of General Staff, has been appointed to this post. Colonel Andrei Matsiyevich will now head the Territorial Defense Department.
Sasha the Cockroach has appointed Major General Valer Hnilazub Deputy Chief of General Staff for Combat Management, relieving him of the post of Chief of Staff - First Deputy Commander of the North-Western Operational Command. Major General Ihar Dzemidzenka, Deputy Commander of the troops of the Western Operational Command, will come to this place. Colonel Aliaksandr Bas has been appointed to the vacant position.