Volha Nikalaichyk Released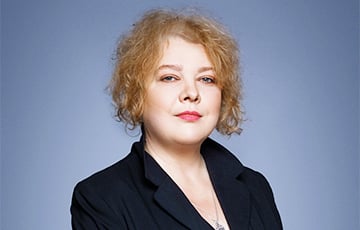 The social activist has spent a month in the detention center.
Documentary director and civil activist Volha Nikalaichyk was unexpectedly released on July 7 - exactly one month after the arrest. In total, she was sentenced to 58 days of arrest for various "unauthorized events," of which she served 30 days, Radio Svaboda reports.
Volha Nikalaichyk was released from the detention center in Minsk, located in the 1st Akrestsin lane. She was not expecting the release, but in the afternoon of July 7, she was simply released.
During the month of arrest Volha Nikalaichyk spent 22 days in a 2x3 meter punishment cell, where there was not even water or linen. While serving her sentence, she fell ill, as it was very cold, she had no warm clothes. The administration of Akrestsin prison did not satisfy her demands of hospitalization - she was treated with antibiotics. Her glasses and medicines were taken away from her, the first care package was taken only last week.
She called the arrests of political activists during the election campaign illegal repression and harassment against civil society. The administration of the temporary detention facility, according to Volha Nikalaichyk, sought to prejudice against political prisoners all the others. They were specially taking blankets from their cellmates for the day. But the cellmates didn't rise to it and treated political prisoners positively.
The public activist and director have 28 days of arrest left, which the authorities can use to detain Volha Nikalaichyk again.