Narodnaya Hramada Activist Veranika Mishchanka Released
2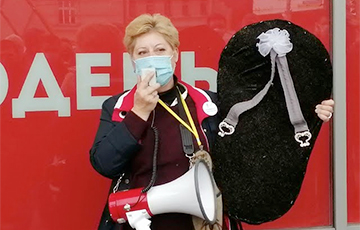 She has served 30 days of arrest.
Yesterday, activist of Narodnaya Hramada Veranika Mishchanka was released after 30 days of an administrative detention. She was met by civil activists and journalists. Civil activist, filmmaker Volha Nikalaichyk was also released on July 7.
Veranika Mishchanka was detained on June 7 after the legal picket for the collection of signatures for Sviatlana Tsikhanouskaya in Minsk.