Belarusian Emotionally Played "Walls Will Fall" On Piano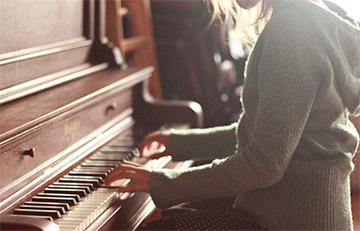 Videofact.
Watch how a member of the flash mob of solidarity performs the melody of "The Walls Will Fall!" on the piano. Very inspiring!
Today at 19.00 we again go out to the balconies, wide-open the windows, smile to our neighbors, turn on "Changes", "The Walls Will Fall", "Get Out!" and any other music, we clap, rattle pots and sing in solidarity with doctors and freedom fighters. We do it for exactly two minutes.
Remind your friends, relatives, colleagues about the flash mob.