Absurd "Charges" Brought Against Mikalai Statkevich
29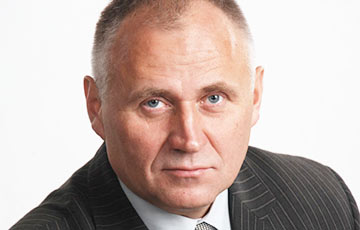 Does the investigation believe that the politician is capable of teleportation?
Maryna Adamovich, wife of one of the leaders of the Belarusian opposition, chairman of the Narodnaya Hramada party Mikalai Statkevich, wrote about it on Facebook.
"Today Mikalai Statkevich has been charged.
Our investigation bodies are so "objective" and so sincerely "guided by the law," that they didn't even try to remove the words "took an active part in actions grossly violating public order on May 29, 2020 at Savetskaya Square in Hrodna" from the charge against Statkevich, which is written carbon-copy with all the others.
According to the Investigative Committee, Mikalai Statkevich is obviously capable of teleportation, as he was last in Hrodna in autumn 2019, during the last parliamentary "elections".
But, in their opinion, it makes no difference. He was there at some point."
We remind that on June 29 it became known that a criminal case was brought against the politician under part 1 of Article 342 of the Criminal Code (organization and preparation of actions that grossly violate public order or active participation in them).
The Belarusian opposition leader Statkevich spent more than eight years in prisons, colonies and detention centers.
Insane "Sasha 3%" (A. Lukashenka) has imprisoned his main political rivals Mikalai Statkevich, Siarhei Tsikhanouski, Viktar Babaryka, Pavel Seviarynets, members of initiative groups of presidential candidates Sviatlana Tsikhanouskaya and Viktar Babaryka, as well as the majority of the most popular Belarusian bloggers.
The rallies of solidarity with the arrested leaders of Belarus have been held all over the world. The Belarusian diasporas demand from the governments of the countries they live in to impose immediate sanctions against Lukashenka and other criminals of the Belarusian regime.