BelAZ Employee: Seems That Bosses Wait For Strike More Than We Do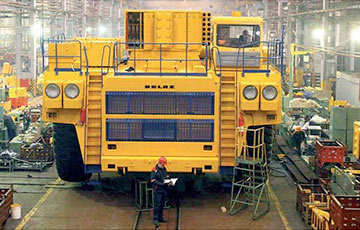 We will do everything to make sure that Lukashenka is gone.
There's no point in us keeping quiet anymore. With such a life, we have nothing more to lose. A BelAZ employee from Zhodzina has written, the Basta telegram channel reports:
- I'm writing to you about BelAZ again, there's no point in us being silent anymore. There's something completely incomprehensible going on, it feels like our superiors are waiting for the strike more than we are.
I can't say that we decided to go on strike on this or that exact date, but there is a plan, of course, and it bothers the top management and the union very much.
The most important thing is that almost all the middle management is on our side now, and when a "spy" came to our shop to find out what the workers are dissatisfied with, everyone had the same answer - the cockroach.
The plant is important, but we will do everything to ensure that he is no longer there. We can go on strike, or we can take to the streets by the entire plant, with this life we have nothing more to lose.
Download and install the Telegram messenger on your smartphone or computer, subscribe ("Join" button) to the Basta channel and create the history of free Belarus.