BPF Demands From CEC To Deny Registration Of Lukashenka As Presidential Candidate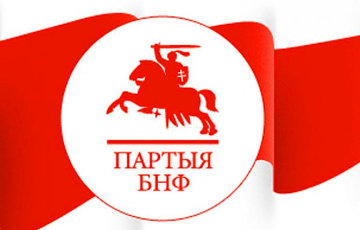 There are enough reasons for that.
The oldest Belarusian opposition party BPF has filed a complaint with the Central Election Commission demanding to deny Lukashenka registration as a presidential candidate, the press service of the party reported on Wednesday.
"The BPF provides evidence of using administrative resources in support of Lukashenka's nomination as a candidate, as well as using state funding and other material resources by his initiative group, creating unequal conditions and repression against other presidential candidates for the post of head of state," - the press service of the party reports.
"We see that the current presidential campaign is unfolding under the worst scenario. The power structures have been given free rein regarding political repression, the criminal prosecution of opponents of power, arrests and torture become the main method to control the legitimate and fair outrage of citizens," - the statement quotes Ryhor Kostuseu, leader of the BPF party.
According to him, Lukashenka "is shamelessly running his election campaign, without regard to the minimal restrictions provided by the law on elections."
As previously reported, the presidential elections in Belarus will be held on August 9.
The meeting of the Central Election Commission, where the registration of presidential candidates will take place, is expected on July 14.