Lukashenka's Regime May Lose EU Member States' Financial Support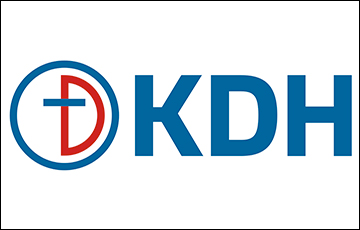 The Christian-Democratic Movement of Slovakia urges to impose sanctions against the official Minsk.
The Slovak Christian Democratic Movement (KDH) calls to hold fair and free elections in Belarus and to impose targeted sanctions against those who violate human rights.
Statement of the Christian Democratic Movement on the situation in Belarus was handed over to the Charter97.org correspondent in Brussels by representatives of the cabinet of European Parliament deputy Miriam Lexmann.
Here is the full text of the statement:
- Over the past few weeks we have witnessed blatant brutality of the Belarusian regime, as well as ongoing repression and crackdown on basic human rights.
Numerous arrests, trials, intimidation and persecution of the opposition, as well as reports of inhuman prison conditions and torture cannot be justified. We must not tolerate these totalitarian practices of the Lukashenka regime.
These actions must have obvious consequences, including targeted sanctions against those who have committed human rights violations and the immediate cessation of all EU financial support and assistance to the Belarusian authorities.
We urge the Belarusian authorities to stop repressions and political persecution of democratic opposition activists and leaders. In particular, we are outraged that Pavel Seviarynets has attempted to slash wrists as a result of torture and inhumane conditions, and we call for his immediate release, as well as for the release of all other political prisoners.
In any democratic country, all potential candidates who meet the necessary criteria must be allowed to run their campaign. We therefore urge to reform the Electoral Code to ensure conditions for democratic and free elections in line with OSCE/ODIHR recommendations and to stop all intimidation of candidates and their supporters on the part of the authorities.
The Belarusian authorities must ensure equal conditions of participating in the political campaign for the potential presidential candidates, including Siahei Tsikhanouski and Viktar Babaryka.
Slovakia has experienced decades of totalitarian rule and therefore we express our solidarity with the Belarusian people, including the democratic opposition parties, which, despite repression and persecution, have demonstrated their desire to live in a free, democratic and sovereign country. We admire your courage and determination!