Sviatlana Tsikhanouskaya: Siarhei Raised Self-Confidence Of Belarusian People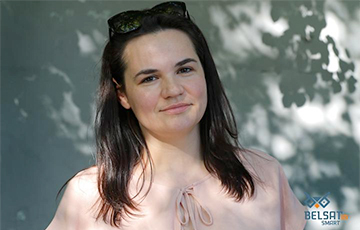 We can make a difference.
Candidate for president of Belarus Sviatlana Tsikhanouskaya shared her opinion about the rating of "Sasha 3%."
- This year, we see that Lukashenka's rating has decreased dramatically and fallen to 3%? Why did it happen?
- It was influenced by several factors. First, Siarhei appeared. He raised the confidence of the Belarusian people that we can change something. The second is, of course, coronavirus. It had a very strong impact, because people expected a slightly different attitude to themselves against the background of coronavirus, that the state would be more concerned somehow. But the pandemic was not declared. Only with the help of doctors, selfless work we somehow managed to control the situation. These factors combined and it resulted in such dissatisfaction, - Sviatlana Tsikhanouskaya stated in an interview with "Navalny HQ" YouTube channel.