Zhabinka: Hundreds Of Protesters Take to The Street
2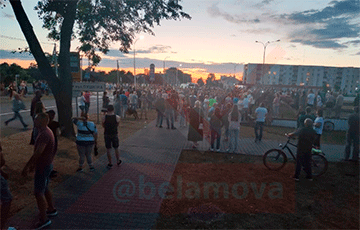 About 700 people have gathered near the square.
In Zhabinka, Brest region, people have taken to the streets.
"There are about 700 people near the square in Zhabinka. The square itself has been cordoned off. So far, everything is peaceful," the Belarus of the Brain Telegram channel reports.
Mass protests are taking place in many cities of Belarus.