American Lawmakers Support Peaceful Protesters In Belarus
2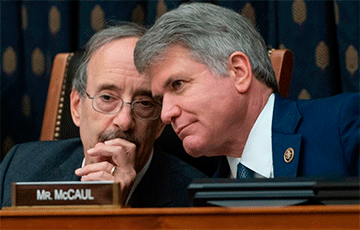 This is expressed in a statement released by the House of Representatives Foreign Relations Committee.
Democratic Congressman Eliot Engel, Chairman of the House of Representatives Foreign Affairs Committee, and Republican Congressman Michael McCaul made a statement about repression and suppression of protests by the Belarusian authorities, Voice of America reports.
"We are gravely alarmed by the brutal arrests and suppression of the protests of peaceful demonstrators, democratic activists and journalists by the Belarusian authorities, both in military uniform and in civilian clothes. Instead of elections, which were rigged from the very beginning, the Belarusian people deserve to choose their own representative and freedom from fear and violence while exercising their fundamental rights," the statement reads.
US lawmakers noted that they support those who "risk their security in pursuit of a free and democratic nation," and called on Lukashenka to end the violence.