Minsk Chanting "We Want Changes!" And "Go Away!"
2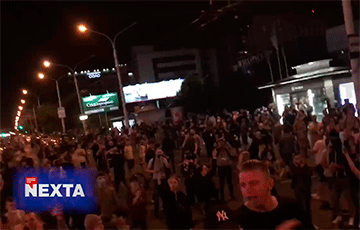 Residents of the capital stay on the streets.
In different parts of Minsk, people have taken to the streets en masse. Protesters near the "Riga" shopping mall have erected barricades, and do not disperse.
People are chanting "We Want Changes!" and "Go away!"
The video has been published by the NEXTA Telegram channel.