Minsk Electric Plant Goes On Strike
18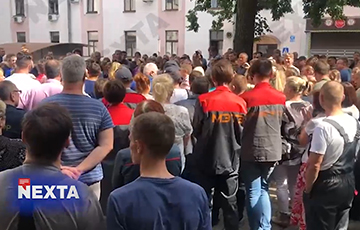 The workers responded to the call for an all-Belarusian strike.
Minsk Electric Plant named after Kozlov went on strike, reports Belarus Golovnogo Mozga Telegram channel.
"It starts! People are going on strike," reports the telegram-channel.
It will be recalled that several workshops of the Belarusian Steel Works (BSW) in Zhlobin and the State Institute of Powder Metallurgy in Minsk joined the All-Belarusian strike.