Lyabyazhy Micro District Takes To Streets En Masse
7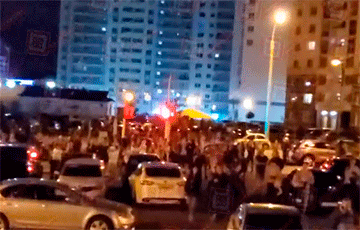 People are celebrating a victory.
The microdistrict in the Central District of Minsk Lyabyazhy has taken to the street.
The video was published by the Charter'97 telegram channel.
For the third day in a row, protest actions of citizens who disagree with the official results of the presidential election of August 9 have been taking place in Belarus.
Charter97.org is covering the protests in Belarus online.