250 Belarusian Women Stood in a Human Chain on Kamarouka, Protesting Against the Violence of the Security Forces
62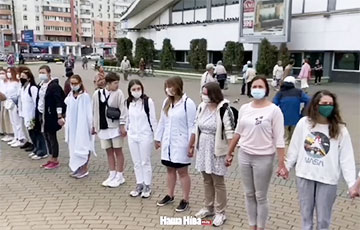 The action of Belarusian women.
As reported by "Nasha Niva" Telegram-channel, 250 Belarusian women in white clothes lined up in a human chain on Kamarouka, protesting against the violence and atrocities of the security forces.
After OMON told the protesters to leave, they slowly began to go, throwing their hands behind their heads.