Several Workshops at "Grodno Azot" Stopped Work
22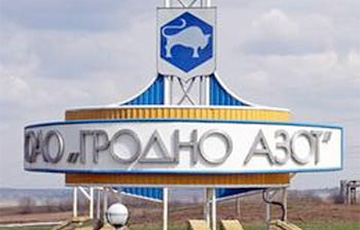 The workers supported the All-Belarusian strike.
Telegram-channel "Belarus golovnogo mozga" reports that workers of "Grodno Azot" joined the All-Belarusian strike, and several workshops stopped work. The workers are writing a petition not to recognize the so-called elections.
We are reminding that independent Telegram channels called for the continuation of the All-Belarusian strike.
Three days of protests in Belarus showed that going to work is merely dangerous.
On the way to work/home, you can be beaten with truncheons, shot with rubber bullets, and detained.
Driving to work is just as dangerous! Bastards can damage your vehicle, ram you, get you out of the car, beat and detain you.
Also, the fascists can take your children hostage and kidnap them, threatening to blow up themselves and them with a fragmentation grenade, if someone dares to help.
Do you want to change this? Join the All-Belarusian strike!
Solidarity is our strength!