Baranavichy: Law-Enforcers Drove Teenagers Through Line Of Detainees, Beating Them With Truncheons And Feet
48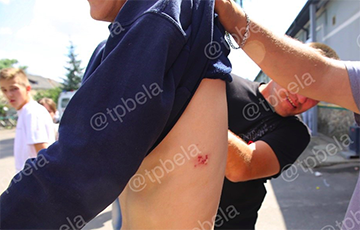 The teenagers spent the night in the pre-trial detention center.
The guards are leading a boy out of the doors of the Baranavichy pre-trial detention center, shouting out his name. One of the women rushes to him - apparently, his mother - and begins to examine her son's face and hands for bruises and abrasions. The guy himself seems to be lost in space, writes Intex-Press.
The woman's name is Alena. She says that her 13-year-old son was taken away by the security forces when he was getting off the bus.
"They just grabbed him when he was getting off the bus. They took and beat them," Alena says with tears in her eyes.
The townswoman leaves to write a statement that she "has complaints about the appearance of her child".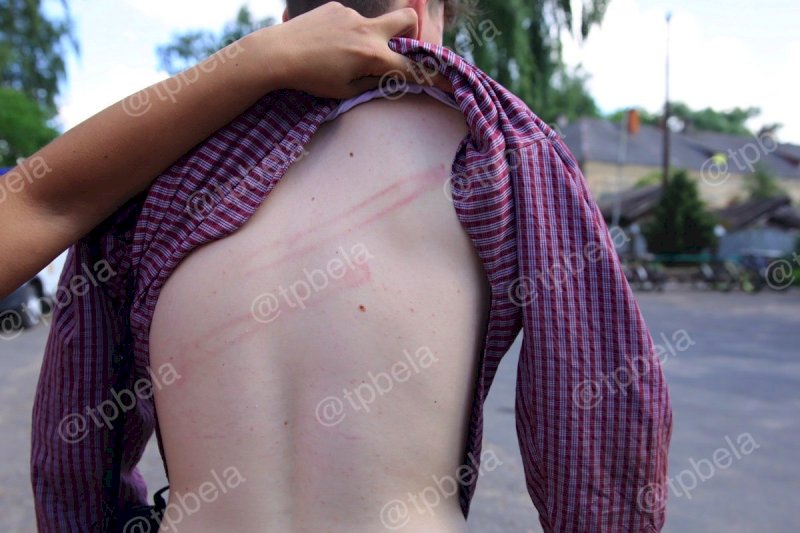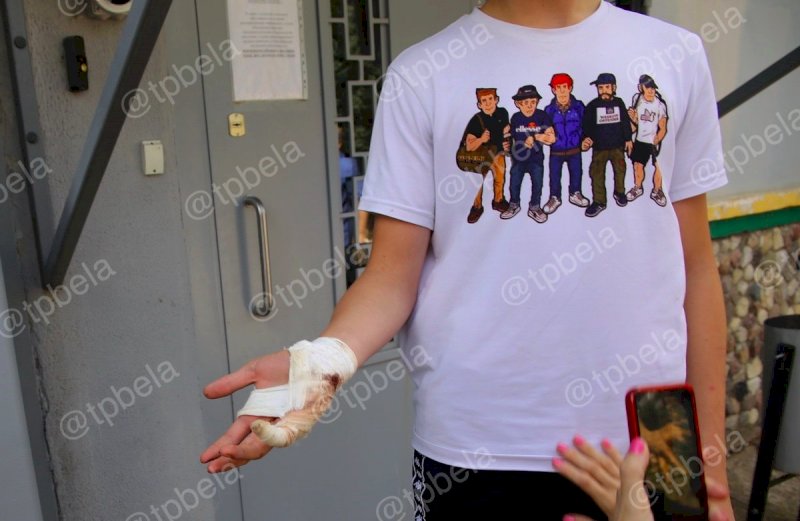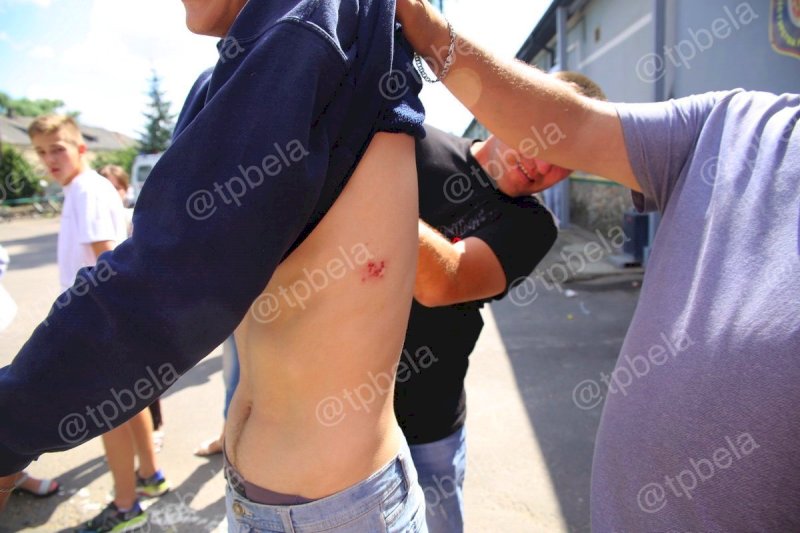 "They made a corridor and beat us with truncheons"
Then the second guy is released. This is 15-year-old Daniel. He says that he was walking home and when he was crossing the road near the old park, policemen approached him and took him to "talk".
- I said that I was going home, and offered to look at my calls so that they would understand that I was not lying and called my mother, warned that I would be home soon, - says Daniel. - Then people in uniform came up, twisted my arms, and took me to the paddy wagon. And when they were pushing me in, they hit me with a truncheon.
The youngster's mother, Volha, says that she found out about her son's whereabouts only at 10 a.m. on August 11.
Meanwhile, the guy says that he "didn't suffer much, the other guys were beaten harder".
"When they brought us to the detention center, the security forces made a corridor and beat us with truncheons and kicks," the guy recalls.
All the guys who went out free spoke as one that they were swearing at them, beaten, escorted through the living corridor of the siloviki, that they were scared. One of the guys noted that there was "hatred" in the eyes of the security officials.
People come up to those who are leaving, show photographs of their husbands, acquaintances and ask if they have seen them in the pre-trial detention center. Some have been recognized, some not. Many parents said that they would not leave it just like that, and would complain.