Mikhail Khodorkovsky About Strike In Belarus: The Only Bloodless Way To Do Away With Dictatorship
20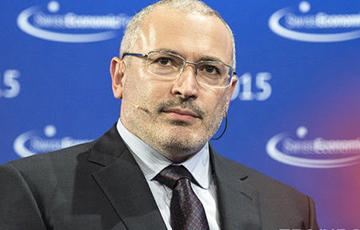 Solidarity can make a difference.
Russian businessman and politician Mikhail Khodorkovsky has commented in his Telegram-channel on the strike that started in Belarus.
"The Belarusian opposition calls for a general strike with a demand of free elections.
This is the only bloodless way to end the Central Asian dictatorship in a European country," - Mikhail Khodorkovsky writes in Telegram.
We remind that Belarusian Telegram-channels have made an appeal:
- Three days of protests in Belarus have shown that it's just dangerous to go to work.
On the way to work / home, you may be beaten with batons, shot with rubber bullets and detained.
It's also dangerous to drive to work! Scumbags can damage your vehicle, ram it through, get you out of the car, beat you up and detain you.
Fascists can also take your children as hostages and kidnap them, threatening to blow themselves and them up with a shrapnel grenade if someone dares to help.
Do you want to change that? Join the All-Belarusian Strike!
Solidarity is our strength!