Political Analyst Vital Tsyhankou, Doctor Volha Tsyhankova Brutally Detained And Beaten
37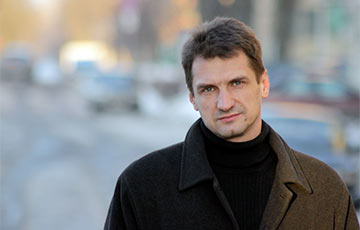 Lukashenka traffic police officer put a pistol to Volha Tsyhankova's head.
Political analyst Vital Tsyhankou and doctor Volha Tsyhankova were brutally detained and beaten, Radio Svaboda reports.
"The traffic policeman put a gun to my head," Volha Tsyhankova said.
The spouses are held at the Maskouski district police station. Volha Tsyhankova said the following:
"A traffic policeman stopped our car in Niamiha and demanded that we get out. In view of all the events, when people are pulled out of the cars, beaten and detained, I refused. I said I would show the documents from the car. The traffic policeman reacted very harshly, began to lower the window, hit the car, put a gun to my head and demanded I should get out. I drove forward because of this. We were surrounded by several traffic police cars, Vital was dragged out of the car, beaten and put on the asphalt. Now we are in the Maskouski District Department of Internal Affairs," said Volha Tsyhankova.