Thousands Of MTZ Workers Chant: "Leave!"
6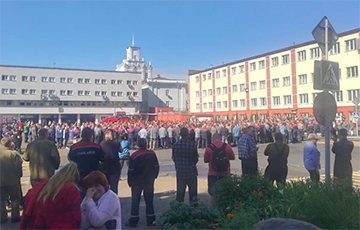 The strike is taking place all over the country.
The NEXTA telegram channel publishes a video of the strike at the Minsk Tractor Plant. Thousands of workers are chanting: "Leave!".
You can watch the progress of the All-Belarusian strike in the online report of the Charter97.org website.